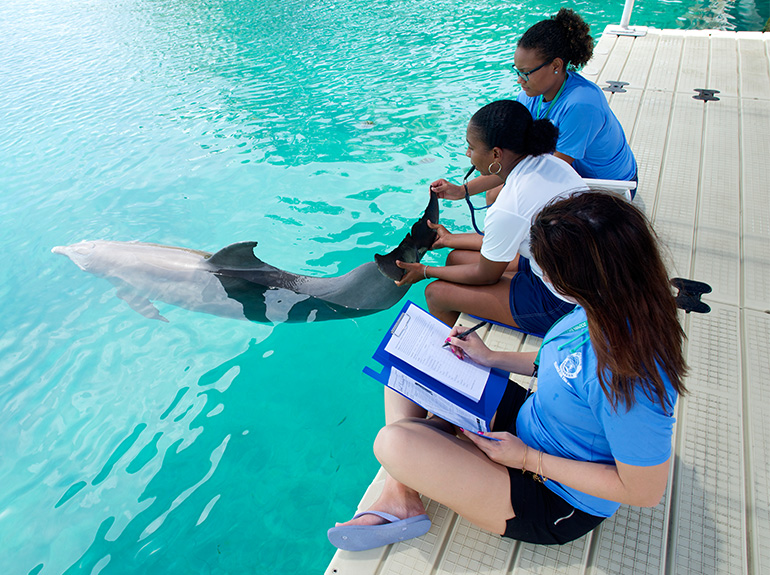 Trainer for the Day
Price

$350 for adults. $275 for children (13-17).

Duration

9am to 2pm 11am to 4pm

Total Length

5 Hours

*plus 7.5% Value Added Tax
Includes round-trip transportation by large catamarans to Blue Lagoon Island
Trainer for a Day Overview
How cool would it be to be a marine mammal trainer?  Find out as a Trainer for The Day at Dolphin Encounters! This dynamic program will give you access to the insights of our professional trainers in the care and training of our amazing dolphins and sea lions.  Limited to only four persons per day, you will learn key concepts on animal training, natural history and the daily needs of the animals to keep them happy and healthy. Includes a dolphin interactive program, sea lion meet and greet and husbandry training along with exclusive access to behind the scenes and trainer-only areas.  Every day is different in the life of a trainer, so no two programs will ever be alike. Your VIP experience includes: a custom Trainer for the Day Shirt, lanyard and Trainer for The Day ID, recycle tote, lunch at beautiful Blue Lagoon, and a digital copy of your own dolphin beaching photo.   Take the day to cross this item off your bucket list!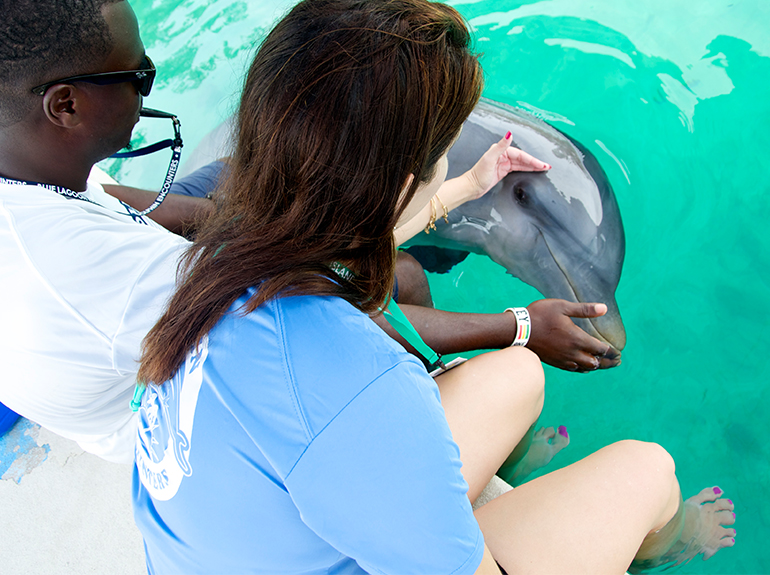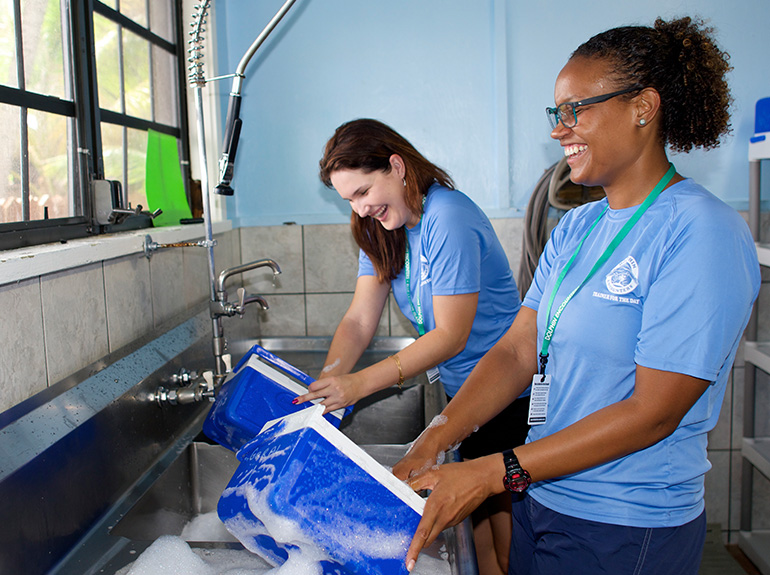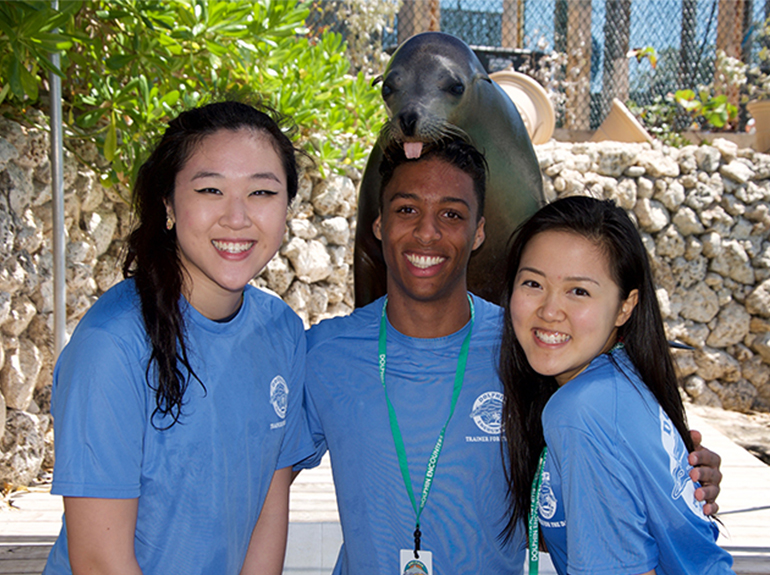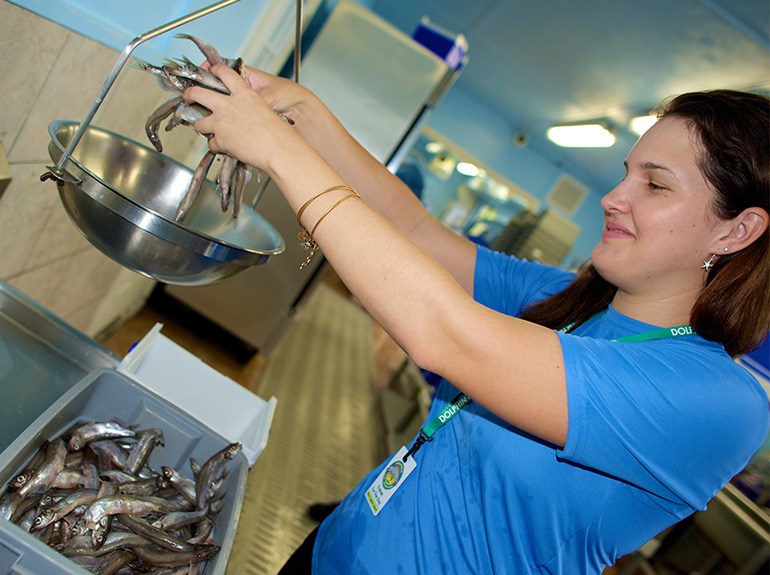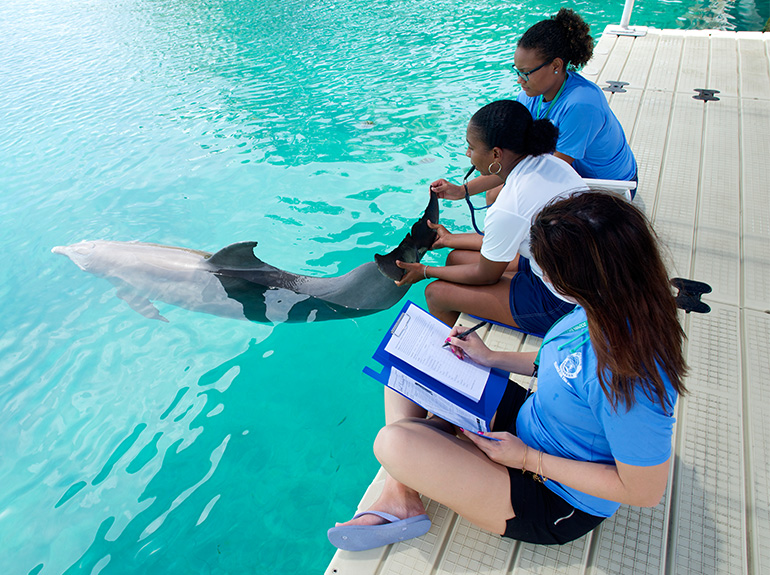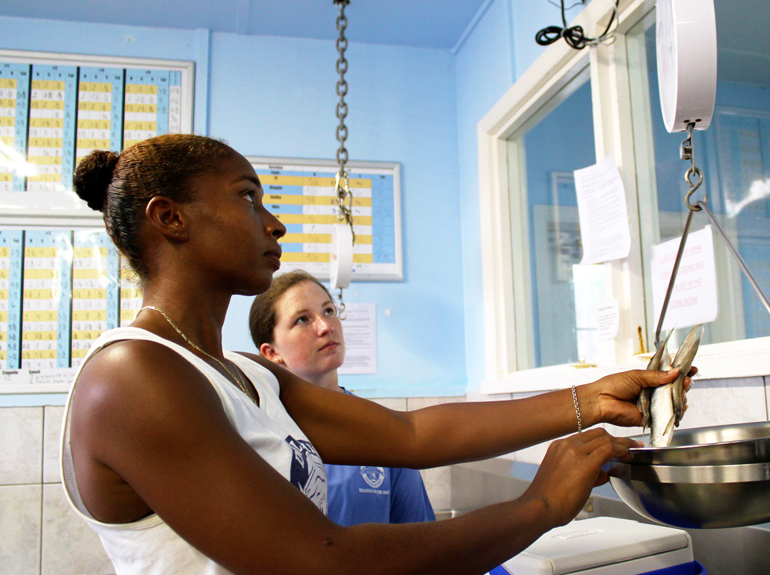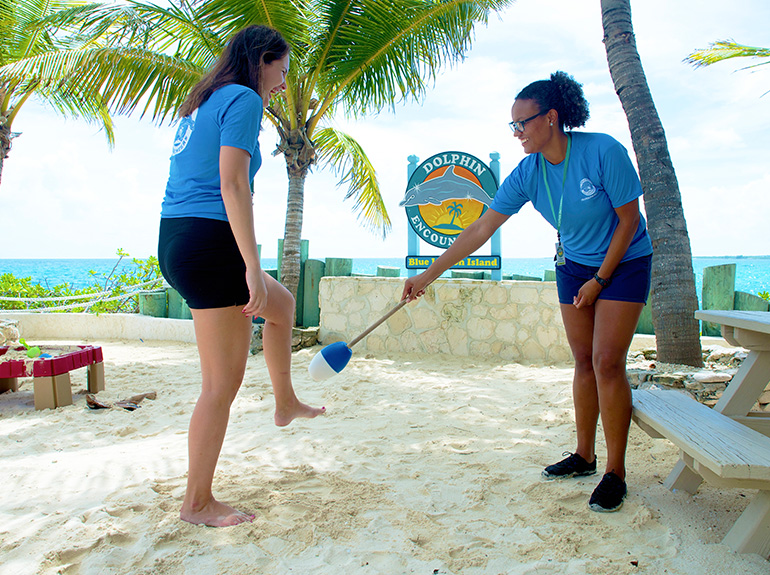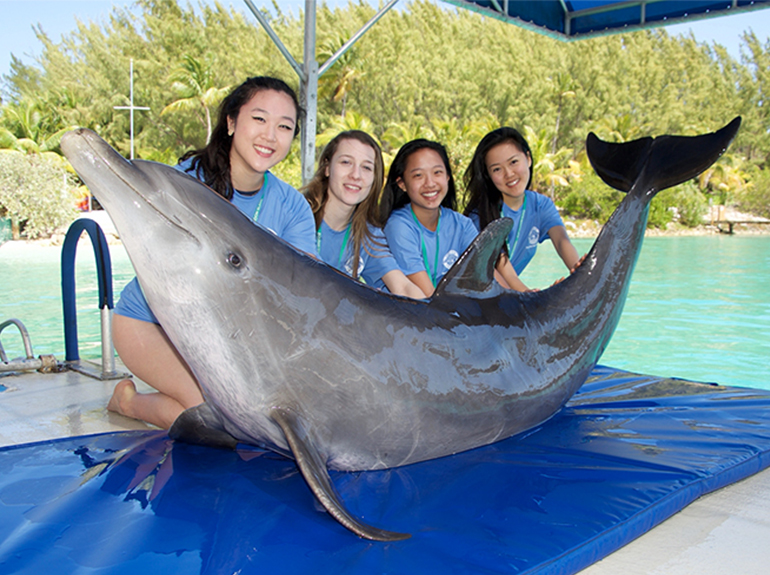 Please Note:
Age 13 & up
Ages 13-15 must be accompanied by adult with paid TFTD ticket
Ages 16-17 must have parent sign waiver
All participants must sign waiver
Must be able to stand for 1 hour
Must be able to carry 25 pounds
Must be able to swim in deep water
Must speak and understand English
No pregnant women
No guests with special needs
Family members must purchase ticket for some other program that day
Family members not allowed to shadow
Payment is required at the time of booking.
Vouchers purchased from tour companies must be redeemed at the time of check-in to be valid.
No refunds will be issued for cancellations made less than 24-hours prior to the reserved program. Groups may require a longer cancellation period depending on size.
No refunds will be issued for guests that do not meet the program requirements for age, physical fitness, maternity reasons or who violate company policies.
We go rain or shine! No refunds for bad weather unless Dolphin Encounters cancels the excursion.
Dolphin Encounters reserves the right, under certain circumstances, to omit specific behaviors or interactions from the program.
Alcoholic beverages are not allowed on the property.
We will provide assistance for manual wheelchairs including providing wheelchair access into the water (with our waterproof chair) for the Dolphin Encounter program. For boating purposes, motorized powerchairs and non-collapsible wheelchairs are not allowed on our boats.
Dolphin Encounters reserves the right to refuse service to any guest under the influence of alcohol or any illegal drugs.