On March 18, the Dolphin Encounters team announced the winners of its annual Marine Education Poster Contest.
This past January, Dolphin Encounters asked students to lend a hand in its ongoing marine education and conservation efforts. The team sounded the call for students with an interest in preserving marine life and a good eye for color to get involved in the Dolphin Encounters Annual Marine Education Poster Contest. Students from kindergarten to grade 12 were invited to take part in the competition by designing posters under the theme "Marine Debris is NOT For Me".
The competition, which lasted just over a month, attracted contest entries by students from schools around The Bahamas.
To be eligible for the contest, students' posters had to adhere to a list of strict guidelines relating to the use of art media, relevance to the competition theme and grammar. Students were encouraged to enter one of the contest's four age categories:
Kindergarten – grade two;
Grade three – grade five;
Grade six – grade eight;
Grade nine – grade 12.
The Dolphin Encounters administrative team was overwhelmingly impressed with the students' efforts.
"Through our coastal cleanup efforts and school outreach programs, Dolphin Encounters endeavors to educate young Bahamians about the importance of a healthy marine environment. But it's not every day that we get to collaborate with these young people, using their artistic talents to work toward this shared goal," said Managing Director Robert Meister. "This contest demonstrates these students' passion for their country and their environment. They want to keep the country's marine life as healthy as we do."
Every applicant with a completed artwork received a Sea Tag Award. On Wednesday, March 18, the competition winners were announced and invited to attend the MEPC 2015 Award Ceremony to be hosted on Blue Lagoon Island on Saturday, March 28.  On the day, honors and prizes will be awarded to students who place in the top three slots in their age category and the teachers of first-place prize winners in each age category.
This year's prize winners are:
Grades K-2
First Place
Jordyn Rolle, Sts. Francis & Joseph Primary School
Second Place
Carson Charlow, Governor's Harbour Primary School
Third Place
Versean Lynes, Kingsway Academy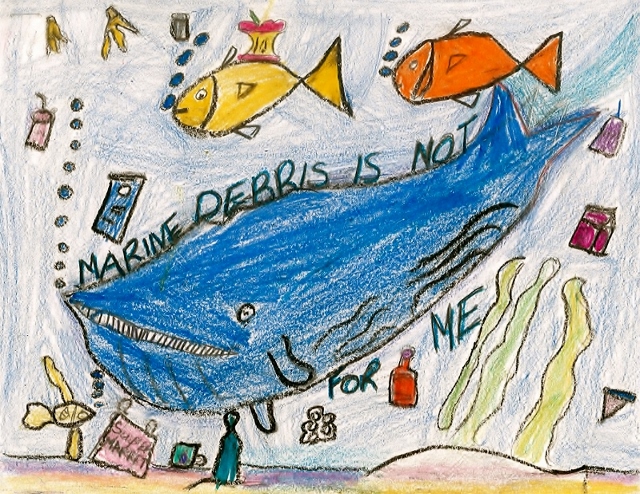 Grades 3-5
First Place
Ashton Black, Sts. Francis & Joseph Primary School
Second Place
Andrew Coley, Kingsway Academy
Third Place
Omari Stewart, Xavier's Lower School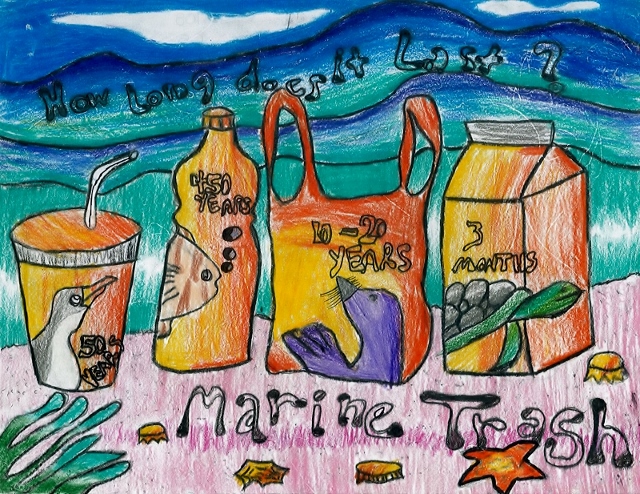 Grades 6-8
First Place
Harrison Buckner, St. Andrews International School
Second Place
Jayla Hanna, Sts. Francis & Joseph Primary School
Third Place
Gianelle Miller, D.W. Davis Junior High School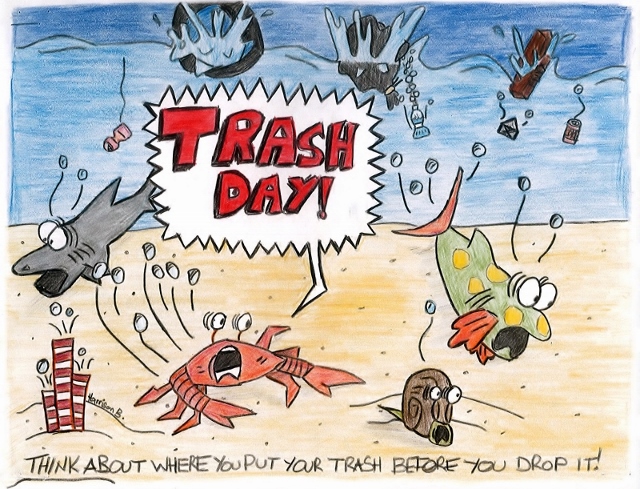 Grades 9-12
First Place
Shaunae Lynes, Kingsway Academy
Second Place
Dentre Smith
Third Place
Rodney Farquharson, S.C. McPherson Junior High School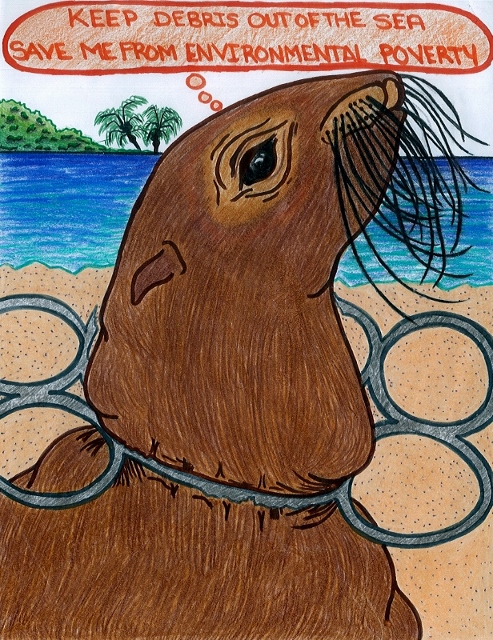 Teachers of the winning first place students are:
Grades K-12 and Grades 3-5
Mr. Caragan, Sts. Francis & Joseph
Grades 6-8
Ms. Sheila Chaplin, St. Andrews International School
Grades K-12, Grades 3-5, and Grades 9-12
Mrs. Marlene Thompson, Kingsway Academy
The winners and teachers will be offered Beach Day Passes for themselves and one guest each, along with discounted rates for additional friends and family members for their exceptional entries. The Beach Day Pass includes lunch, an Inflatable Park Pass, use of mat, noodle or tube for the day, access to all beach areas and free observation of the dolphins and sea lions.
"I would like to congratulate these teachers and students on all on their outstanding efforts to protect the marine environment in The Bahamas by spreading awareness on the impact of marine debris and the positive choices we can make as a nation to protect our vital ocean resources and beautiful beaches," said Assistant Director of Marine Mammals Annette Dempsey.