Dolphin Communication Project (DCP) Director Dr. Kathleen Dudzinski has been studying dolphin behavior and communication since 1990, with a focus on tactile, behavioral and acoustic signals employed by dolphins as they share information with each other and across groups. DCP's mission is to promote the scientific study of dolphins and inspire their conservation. They funnel their research results into engaging educational programs and collaborate with other scientists internationally to better understand dolphin society.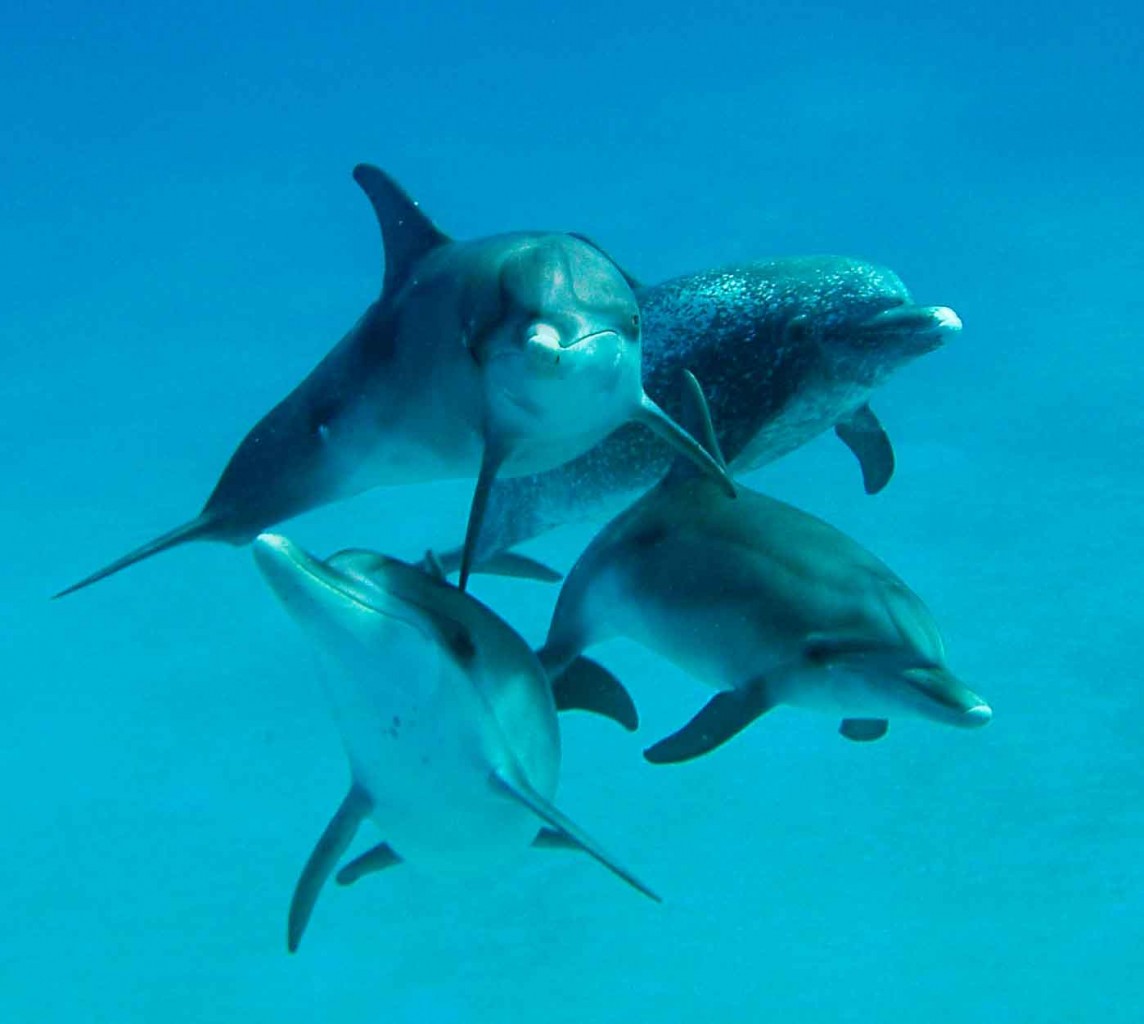 Kathleen has spent more than a decade studying and overseeing data collection on the spotted dolphins north of Grand Bahama Island. In 1997 she first observed spotted dolphins off of Bimini, also in The Bahamas. She began collaborating with Bimini Undersea and since then various students have collaborated with DCP to study these animals found around Bimini. In 2006, DCP began research at our facility Dolphin Encounters on Blue Lagoon Island.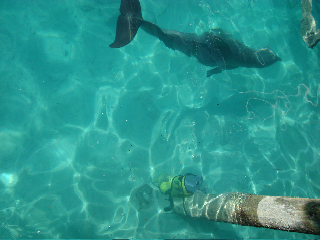 Typically Kathleen's research involves her trying to be ignored by dolphins, studying the way that they communicate with each other using sounds as well as pectoral fin contact. Last week, Kathleen was with us at Dolphin Encounters conducting some never-been-done research on the creativity of dolphins and sea lions. Working with our trainers, they asked the dolphins and sea lions to do something new until they became repetitive. The dolphins could make different sounds or do different behaviors and Kathleen's team analyzed how long it took for them to become repetitive as well as how often they were repetitive. Creativity is an indicator of intelligence; it is one of the tools in a cognitive and complex mind. If this produces successful results they hope to be able to use the same methods with children who are not yet verbal.
Dolphin Encounters remains committed to research and we are proud that our marine mammals are assisting scientists in their quest to understand dolphin behavior, communications and their society.
To read more about Kathleen and her team's time with us, click here.