Blue Lagoon Island's Project B.E.A.C.H. recently teamed up with the University of The Bahamas to clean up the waters off the Montagu Foreshore.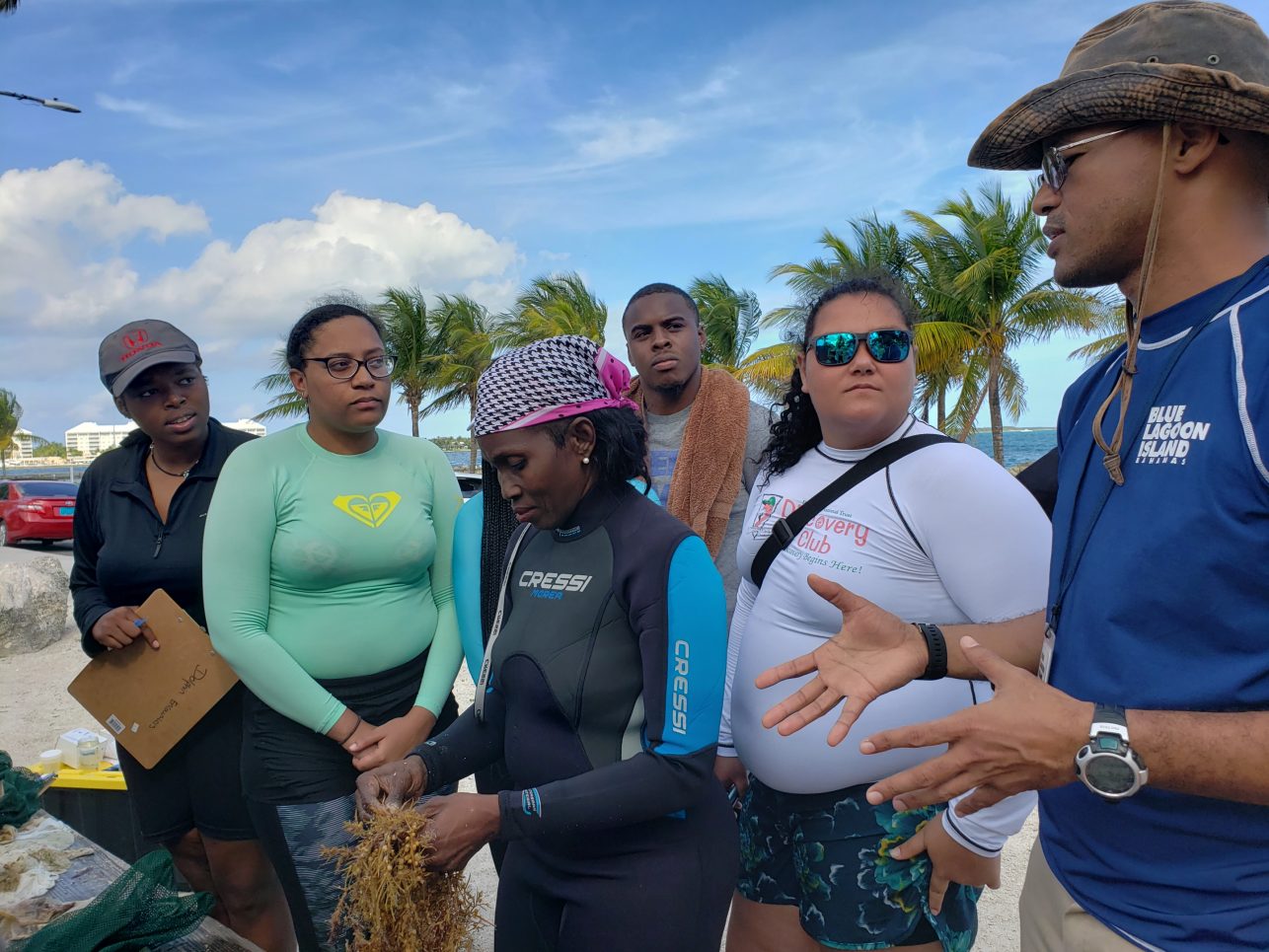 Students in the Marine Ecology, Marine Biology and Marine Environment and Island Living classes spent a day scouring the sea floor for garbage. They sorted the trash they collected, then recorded the different varieties. The final step was to dispose of it properly.
Through its non-profit Project B.E.A.C.H., Blue Lagoon Island donated trash bags, data cards, reusable gloves, a custom marine debris banner and reusable tote bags. This ensured the clean-up was done in a safe and organized manner.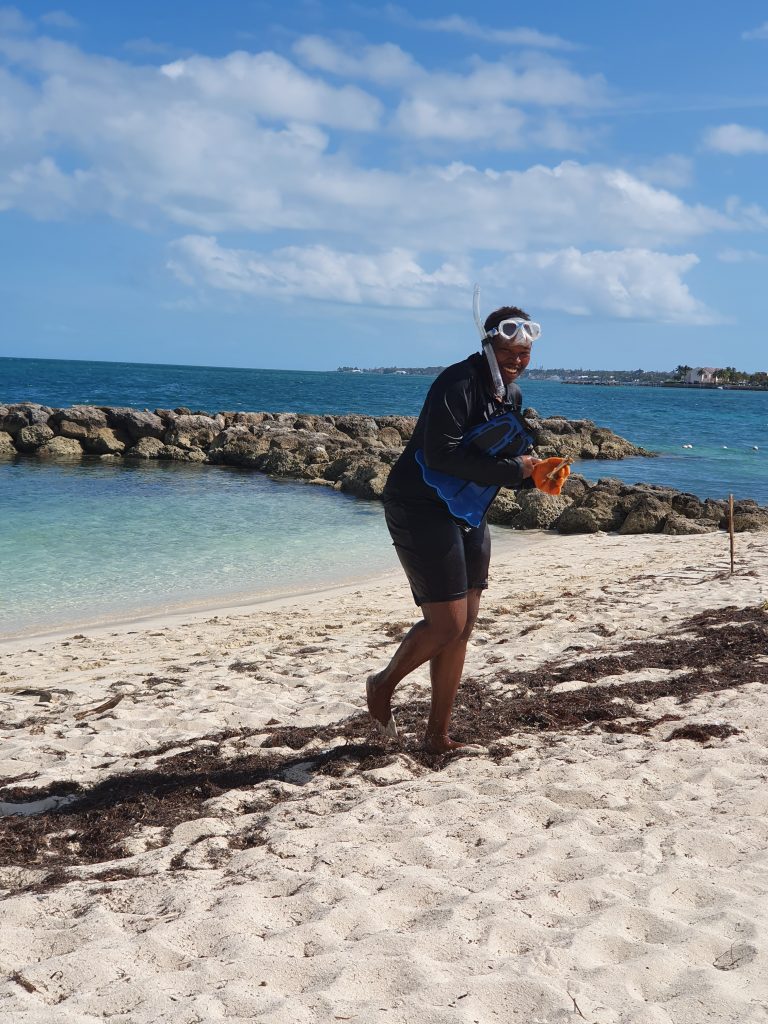 Ocean Garbage Traps Marine Life
Garbage that ends up in the ocean isn't just unsightly. Students discovered marine organisms trapped inside many of the bottles, bags and other marine debris they hauled out of the ocean.
"We found things like Manta Shrimp that help to clean up little refuse and dead animals around the ocean. If they can't do their job, then we'll have a bunch of dead animals hanging around. You have predators like octopus that we found trapped inside a bottle. If that octopus isn't free to do his work, then you have sick and weak fish that then make the overall population of fish weaker," explained Blue Lagoon Island Sustainability Coordinator Dr Ancilleno Davis.
The beach clean-up was organized by one of Dr Davis' former lecturers, Assistant Professor Jacklyn Chisholm-Lightbourne. They decided that rather than just learn about the marine environment, her students can become a part of the solution.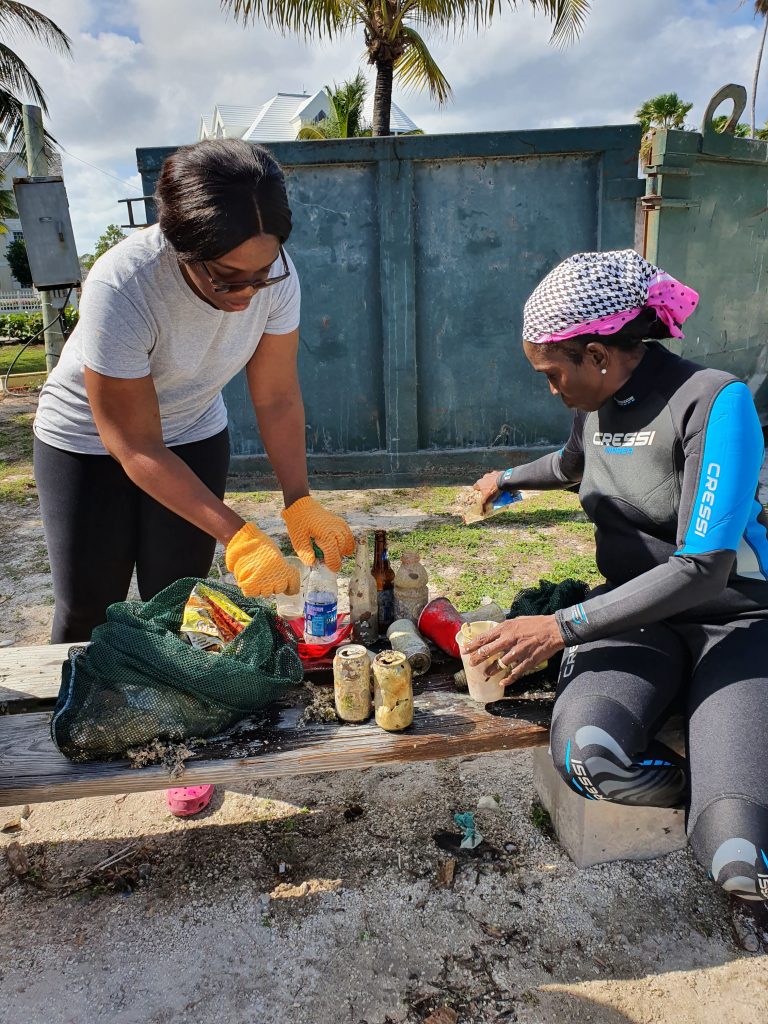 "Our job, as a leading tertiary institution is to lead by example. So we came to remove as much of the debris and to improve the aesthetics of the water and to improve the water quality. Because once the marine debris comes out of the water, the quality of the water changes," she said.
We Must All Help Keep Beaches Clean
They both emphasized the need for all Bahamians to become a part of the solution by picking up garbage whenever and wherever they see it and properly disposing of it.
Dr Davis pointed out "if we don't take care of all that now, we won't have it in the future to support our needs as a community, as a country, and the economies that rely on it."
According to Ms Chisholm-Lightbourne, the large amount of plastic her students pulled out of the ocean that day is in keeping with a recent National Geographic report that indicates that close to 18 billion pounds of plastic ends up in the ocean each year.
All of the trash collected was identified, sorted and then recorded. The data is entered into a global repository to help identify where the trash in the ocean is actually coming from. In addition to helping shape policy decisions, the data can be used to encourage corporations to make changes.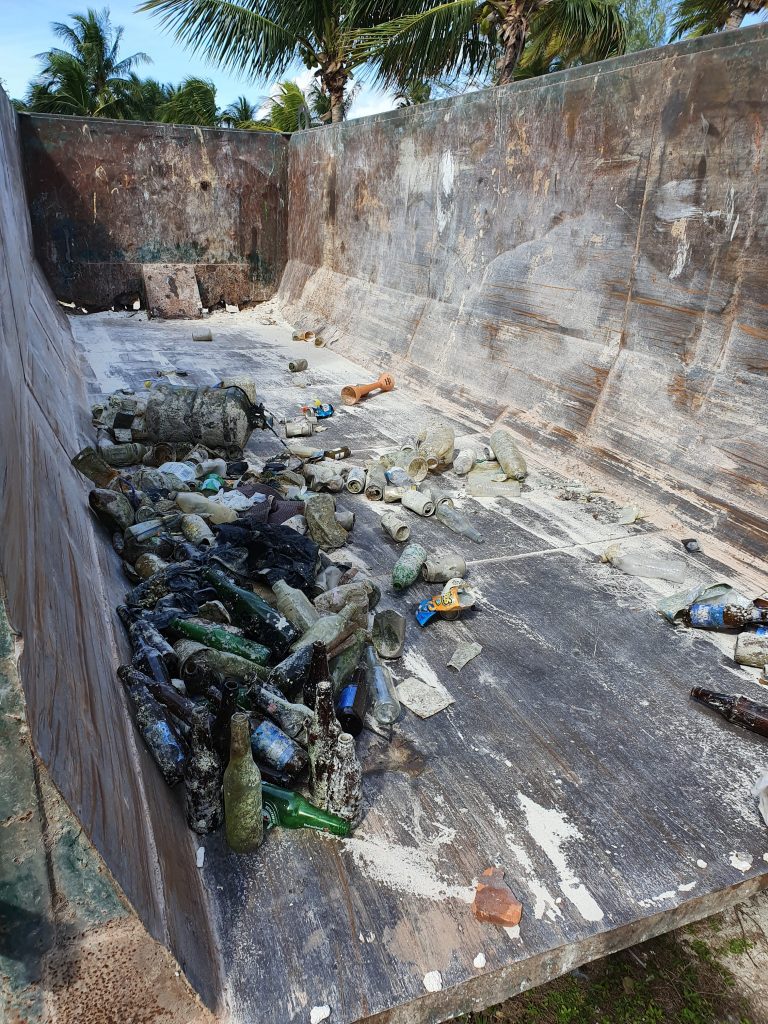 Debris Records Help Industries Make Changes
Dr Davis explained that once the source of the debris is identified, "we can then say 'hey, x industry, these plastic containers that you're making are ending up all over beaches in the Bahamas. And sometimes that's the trigger that you need for an industry partner or big commercial company to really make a change. Some companies have already done that – changed their packaging, changing their distribution practices and it just makes a huge difference when a company can see what their huge impact is on the environment."
Records Tell Us Where to Clean Up
He also pointed out that the data helps those focused on beach clean ups to better understand where trash ends up so that they can better focus clean up and educational efforts in the right places.
"Marine debris is a man-made problem. We created it. But the good thing is that we can prevent it. We can prevent it by re-using. We could prevent it by not using single use items. Single use items are not confined to plastic. I'll let you know that 40% of the plastic that we purchase, we only use it once," said Ms Chisholm-Lightbourne, adding "We can re-use more and recycle more. If we could reduce and recycle it would help us to prevent the amount of waste that we are producing."