As we celebrate the 50th annual Earth Day, we wanted to share with you about an exciting initiative we are a part of that fits perfectly with this year's theme of Climate Action.
Blue Lagoon Island recently provided more than 500 seedlings towards efforts to plant at least 100,000 trees in the Bahamas before June, 2021.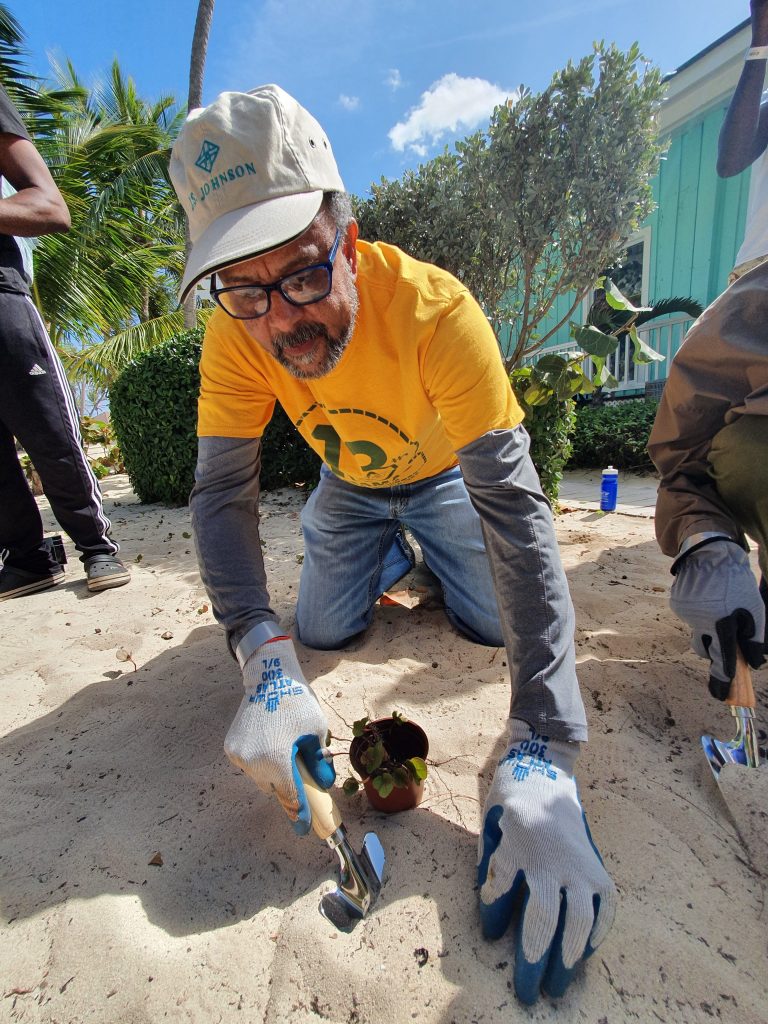 Caribbean-wide Program
Bahamas 100K Tree Planting Initiative is part of an even larger region-wide project hosted by the Caribbean Philanthropic Alliance to plant a million trees throughout the Caribbean.
The purpose of the project is to help people throughout the Bahamas and the Caribbean connect to the Climate Action theme of this year's Earth Day.
Blue Lagoon Island hosted 25 Bahamians in early March for a day of picking, planting and repotting. Some of the tourists on the island that day spent part of their vacation helping out with the effort.
Chaz Garraway, the youth chairperson of the Caribbean Philanthropic Alliance and project manager for the region-wide tree planting initiative was excited about Blue Lagoon Island's contribution and partnership.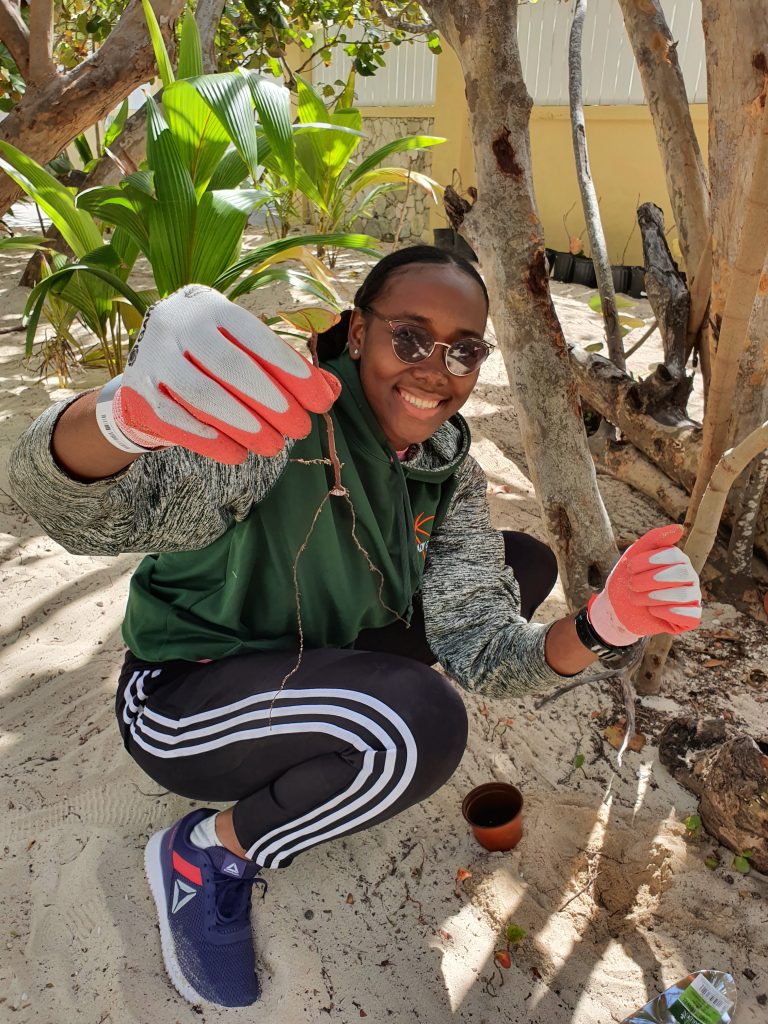 Saving Seedlings From the Garbage Pile
"Some of these tree saplings would have otherwise been thrown away, they would have been tossed, but we can now use that and it could potentially, hopefully, grow into a whole tree. You know the old cliché – one man's trash is another man's treasure," Garraway said.
They hoped that they might be able to gather up to 500 plants to kick off the Bahamas program, but after a full day of work, the team ended up with 479 sea grape seedlings and 72 black mangrove seedlings. Sixty-eight of the seedlings were replanted on Blue Lagoon Island while the rest were gifted to be planted throughout New Providence and in Andros.
Blue Lagoon Island Is Sustainable At Heart
Sustainability coordinator at Blue Lagoon Island, Dr Ancilleno Davis, explained that the company made a conscious decision to allow the seedlings to grow.
"These trees, normally on tourism properties, wouldn't be allowed to even get to that seedling stage," he said, adding "they are always weeded up. But we made the decision to keep them so we could allow them to be planted out or potted up. This ties into coastal sustainability. Our trees are coastal species which help to hold the coastline together and protect it from erosion."
He noted that both the black mangrove and the sea grape are native Bahamian trees.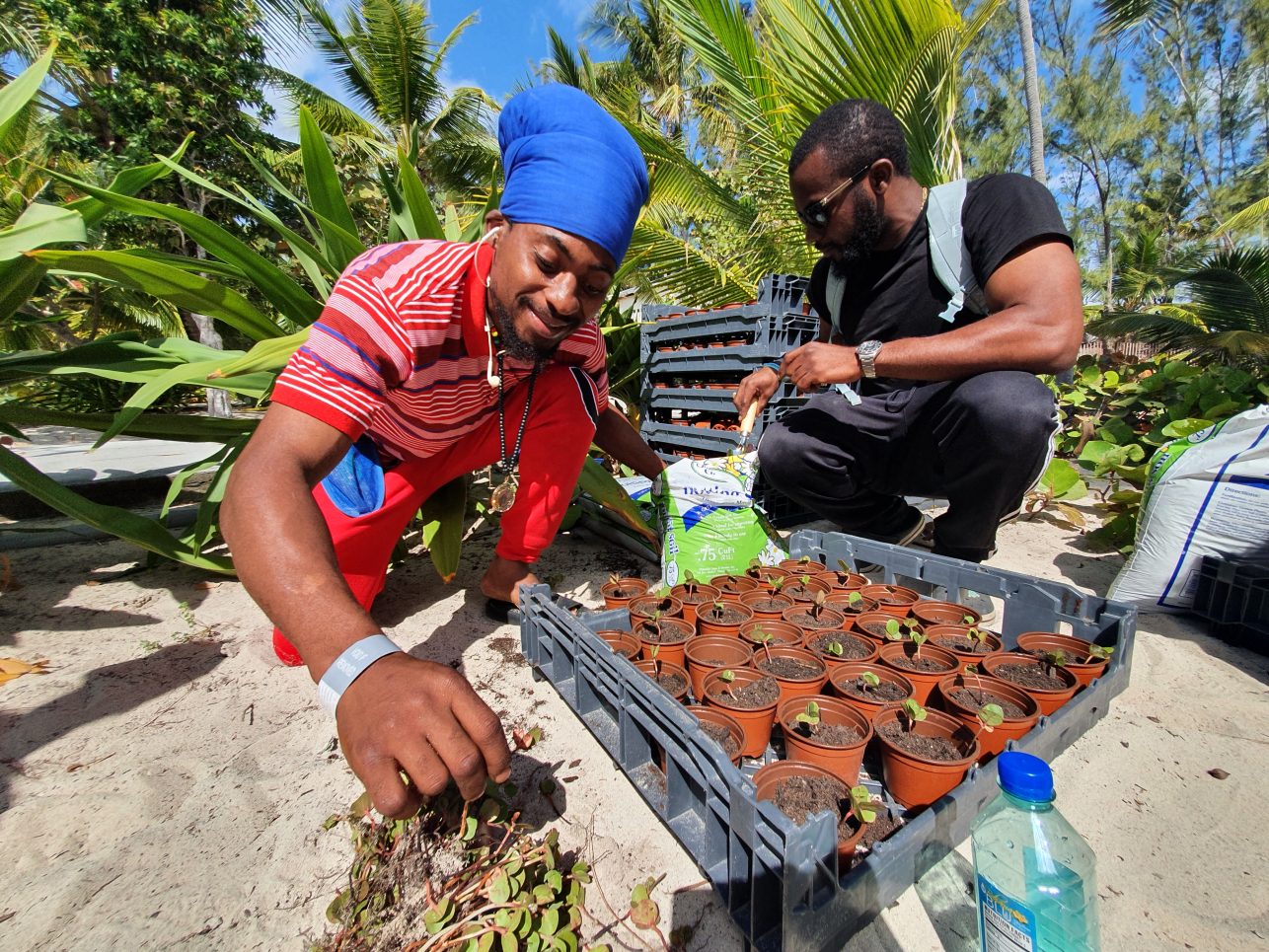 Protecting The Bahamas' Coastline
Much of the country's coastline was eroded by category 5 Hurricane Dorian in September, 2019, so efforts to take climate action by restoring coastal plants like mangroves is particularly important. In addition to helping protect the islands against future storms, trees provide essential elements like oxygen, food, shade and even medicine.
David Dean was part of the team helping to pick, plant and pot the seedlings at Blue Lagoon Island.
"If we take from nature we have to put back in nature otherwise we will be off balance and we know what happens when we get off balance… a lot of mess," he said.