This dynamic program allows guests to shadow one of our professional dolphin trainers to get an interactive tour of a typical behind-the-scenes day at Dolphin Encounters.
Limited to only 4 guests, this intimate experience provides you the opportunity to witness first-hand, the care and training provided to our incredible animals. You will learn key concepts on animal education, natural history and the daily needs of each animal that ensures a happy and healthy life. Your journey includes private interactive training sessions, close interactions with our dolphins, sea lions and stingrays in addition to a finale spectacle.
Each program has unique features, as every day is different in the life of a trainer.
A Sample Day
Your adventure begins with a private educational orientation about our facility, conservation efforts and the animals you will meet-and-greet throughout the day. You are then given a custom Dolphin Encounters Trainer-For-The-Day t-shirt and ID that you will wear throughout the program.
After you receive your Trainer-For-The-Day gear, you are then escorted by one of our professional animal trainers to your first dolphin session. Here you will learn and witness fundamental routine care of these incredible mammals. You will also have the opportunity to observe the unique relationship between trainer and dolphin.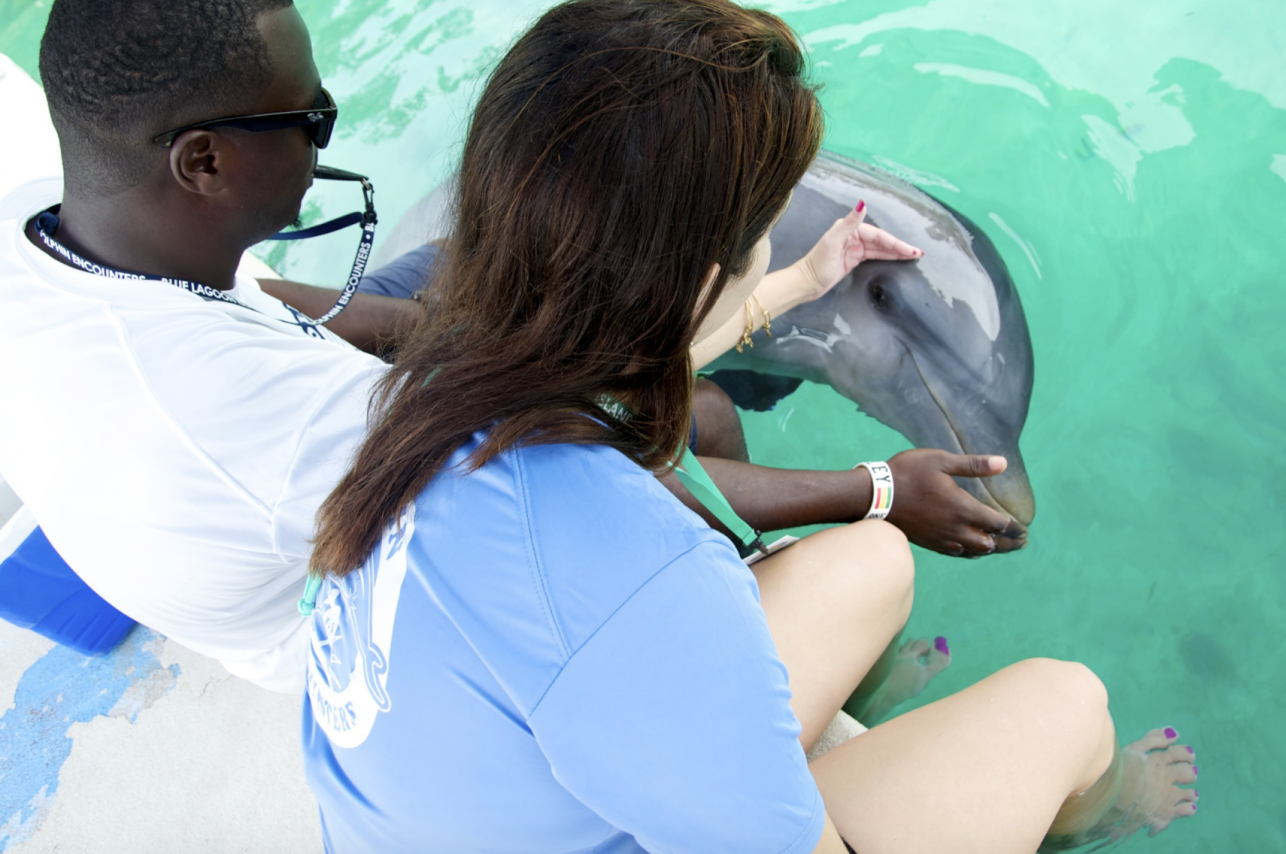 This is followed by a spectacular dolphin swim, which allows you the opportunity for a playful, educational interaction, while immersed in beautiful turquoise waters of the natural ocean lagoon.
Once safely in a lifejacket, you will observe the magnetism of our dolphins with the choice to experience dynamic behaviours such as the "double-foot push", where you are propelled through the water by two of our highly trained dolphins.
The program continues with a facility tour where you are given exclusive access to trainer-only areas. Here you will be educated on the importance of individualized diet and food preparation for each animal.
You will also be given the opportunity to work side-by-side highly qualified specialists such as our veterinarian technician, where you will observe and assist in husbandry behaviours of that day. These behaviours can include: record keeping of each animal, hydration and ultrasound observation.
Waiting for you after the faculty tour, is our family of sea lions. Here you will be given an educational briefing before a close interaction with these friendly animals. You will have the opportunity to witness first-hand the relationship between sea lion and trainer, in addition to understanding training techniques such as operant conditioning. Learn to teach a sea lion how to give a kiss and to salute farewell.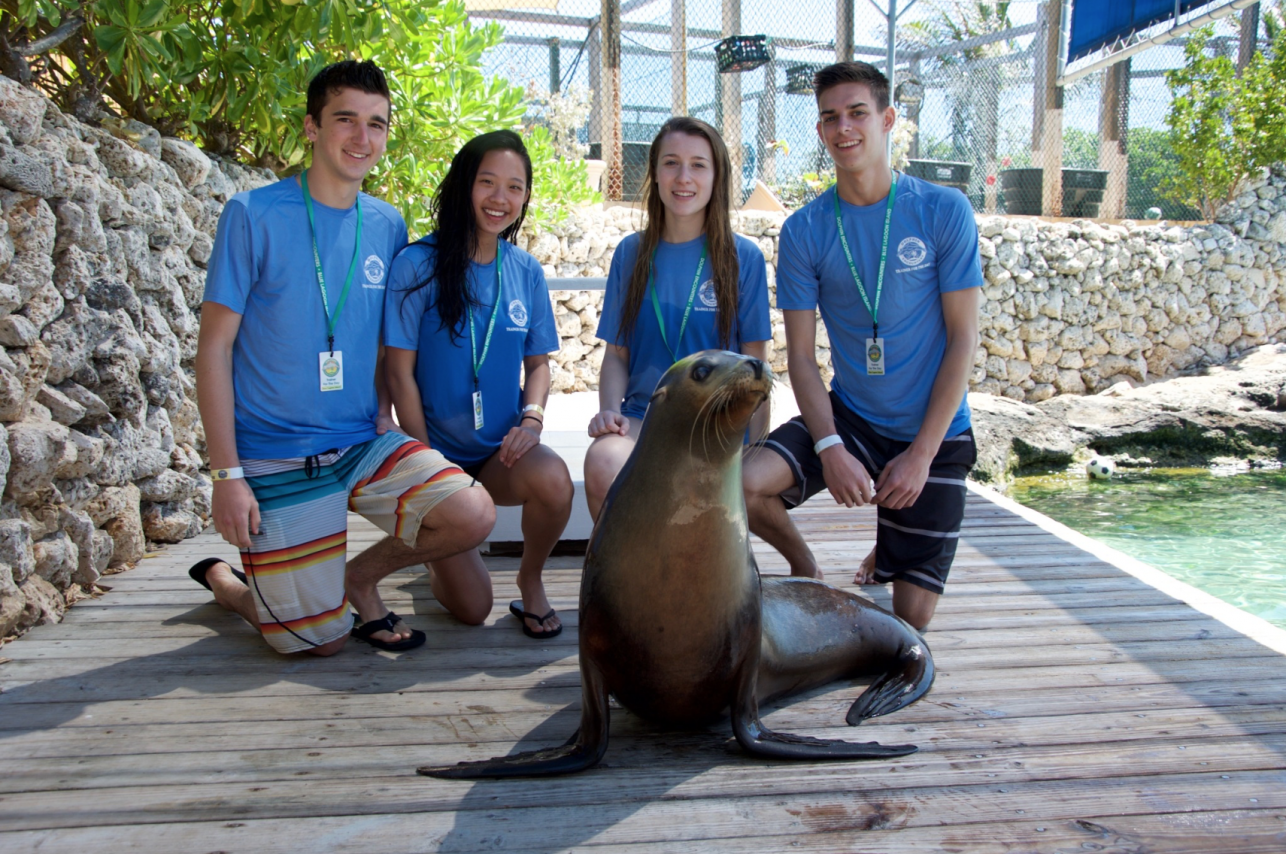 The day continues with an unforgettable experience as you have a rare meet-and-greet with our graceful stingrays. Here you will learn about these animals through a safe, friendly and educational setting. You will have the opportunity to encounter the stingrays, each with their own name and unique personality. Our professional trainers will teach you about stingray behaviour while allowing you to touch, feed and swim with these stunning animals.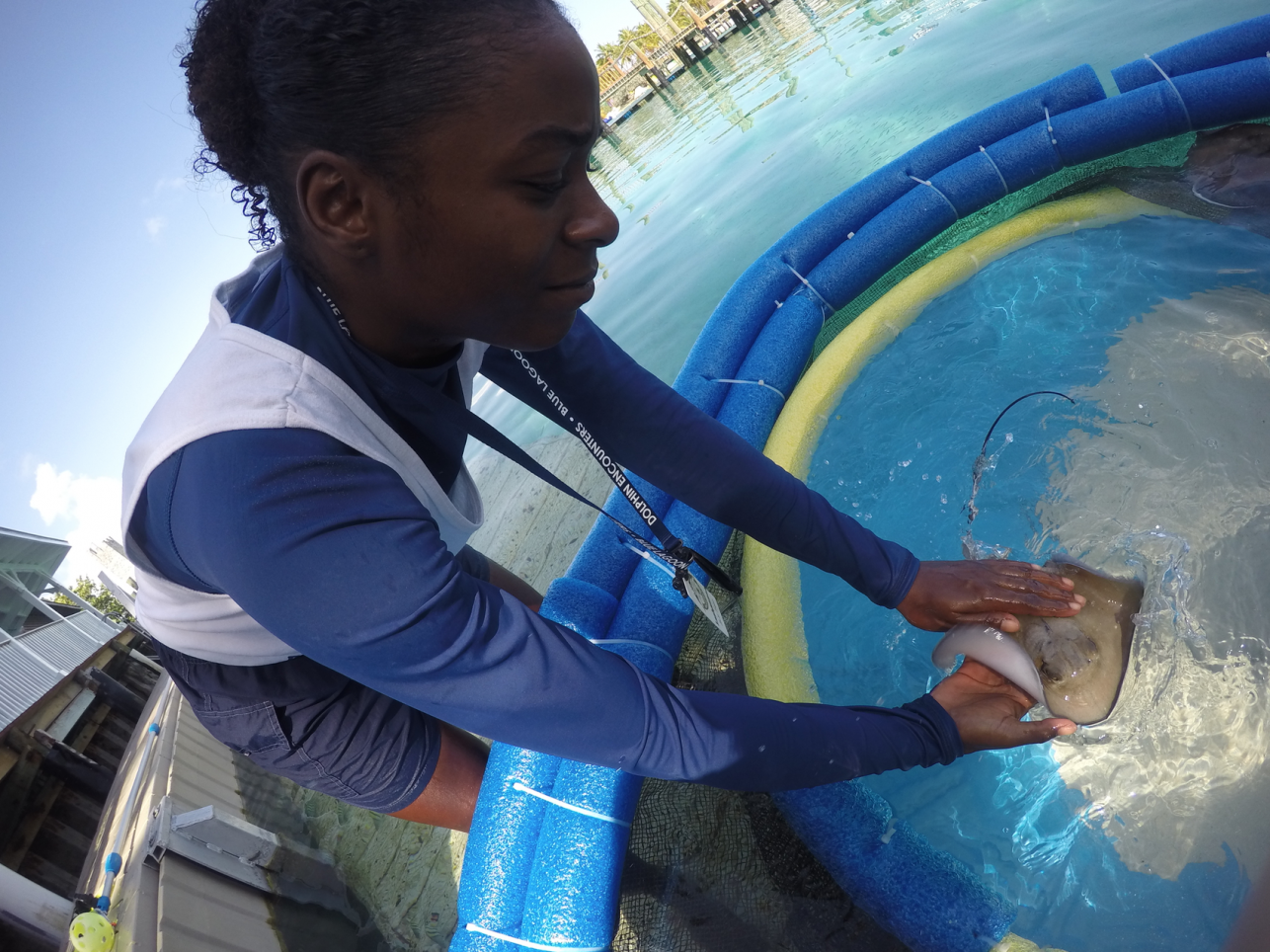 The final interactive experience in the program includes a special photo opportunity with one of our extraordinary dolphins.
After the scheduled program comes to a closing you will receive a personal photo of you and your dolphin-of-the-day in a custom souvenir frame, in addition to a recycle tote and a memorable book about the history of Salt Cay, home to Dolphin Encounters.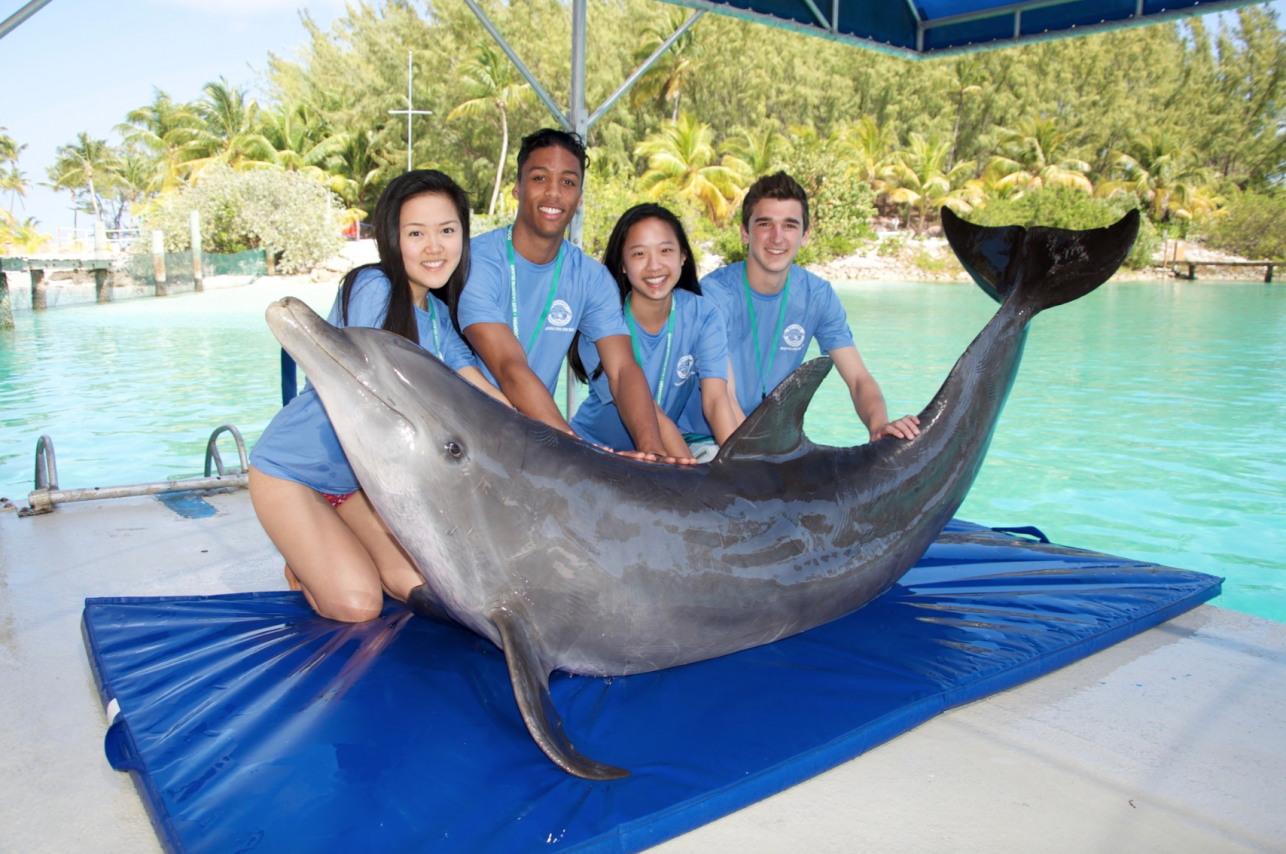 For the remainder of your adventure enjoy lunch and an Inflatable Park Play Pass to dive into fun and relaxation all while exploring this private island paradise.