It's impossible to tell from this angle, but members of our Zoological team past and present are pretty sure this is our beloved Princess in this vintage photograph taken in the late 1960's at the Nassau Seafloor Aquarium!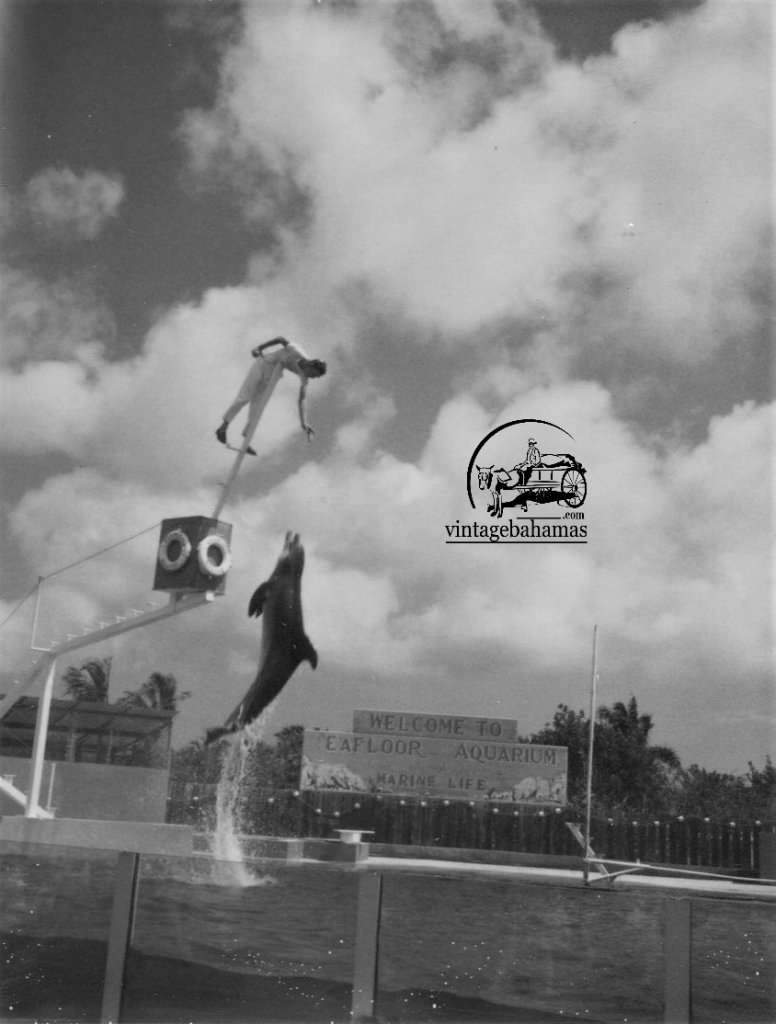 We know for sure that only two dolphins at the old Nassau Seafloor Aquarium were able to perform this incredible athletic behavior and Princess was one of them.
What you might not know is, Princess was one of founder dolphins.
Dolphin Encounter Starts as Act of Compassion
Our recently deceased owner L.A. Meister was at the Seafloor Aquarium after it closed to purchase some nautical artifacts. He spotted two dolphins in an enclosed area and found out they were also up for sale. He had a property in Abaco and knew he could give them a beautiful all natural ocean habitat to live out their lives.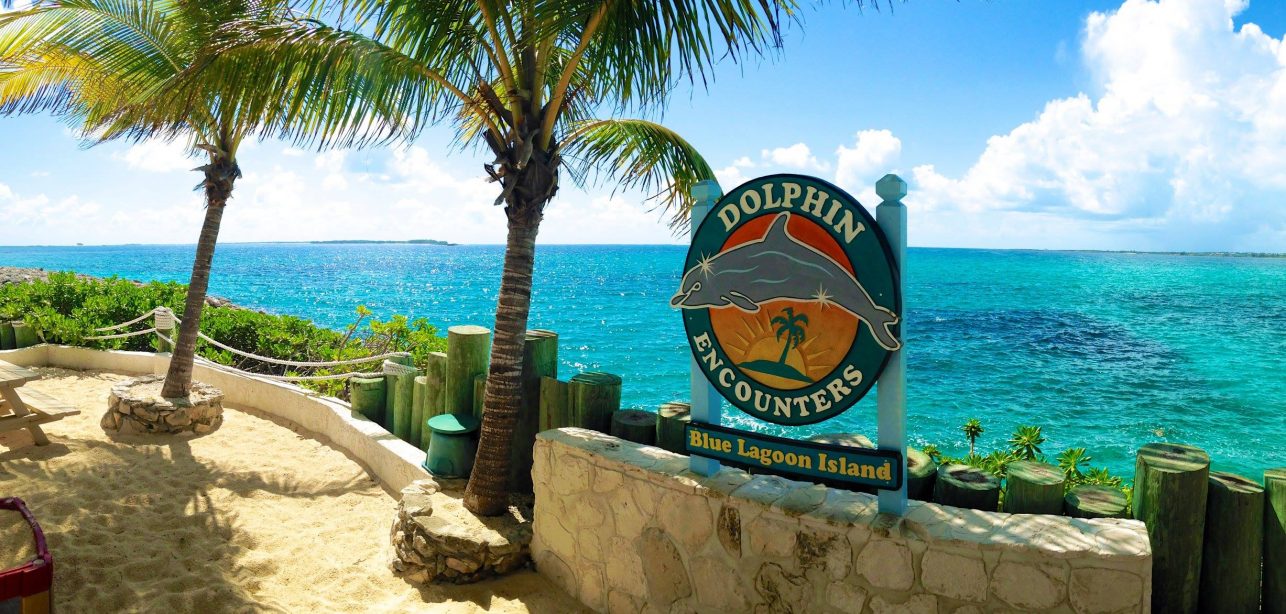 A year later, the dolphin program was relocated to his Blue Lagoon Island just off the coast of Nassau, and Dolphin Encounters was born. Princess The Dolphin Recently Celebrated Her 53rd Birthday. Fast forward 31 years and Princess is still happy and healthy and hanging out to see our guests every day.
Princess Has a Baby at The Age of 52
Perhaps even more astounding is the fact that Princess has a 1-year-old calf! When she was 52, Princess gave birth to her sixth calf who we named Duchess. Atlantic Bottlenose Dolphins do not go through menopause so as long as they are happy and healthy and living in a pristine environment, they can continue to reproduce.

Dolphin Life Expectancy
Our guests often ask us how long dolphins live.
We know how long our beloved dolphins live. Now, thanks to some recent scientific research conducted by Dr Kelly Jaakkola of the Dolphin Research Center and Kevin Willis of the Minnesota Zoo, we know more. According to scientific research, the average life expectancy of dolphins under human care is now about 28 – 29 years. We also have scientific evidence to show that dolphins under human care live as long as or longer than dolphins in the wild.
Visit Princess and Duchess
Next time you are at Blue Lagoon Island, be sure to visit the nursery in the center of the marine park and say 'Hi' to Princess and Duchess and the three other mamas and babies living there.