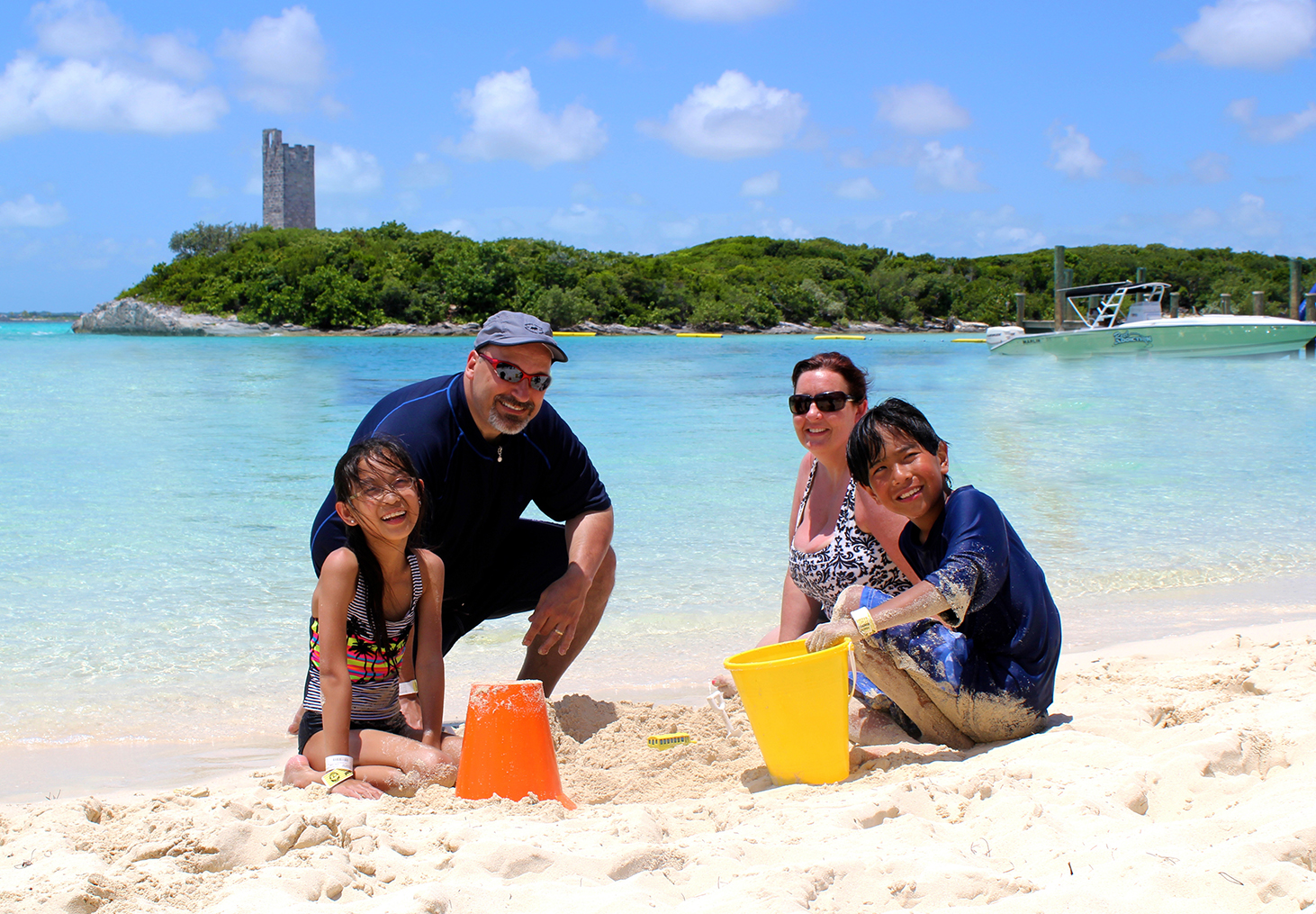 Island Beach Day
Price

Adults - $74.00 Children - $50.00 (ages 4-12) For Resident rates call 363-1003.

Times

Duration

All Day

*plus 12% Value Added Tax
Includes round-trip transportation by large catamarans to Blue Lagoon Island
Blue Lagoon Island is yours to enjoy for the day!
Swim in the calm lagoon, relax on the beach, enjoy water sports, grilled lunch, refreshing tropical drinks or just do nothing but watch the coconut palms sway as you lounge in a double hammock.
Come over on an earlier boat departure or stay after your program and enjoy beautiful Blue Lagoon Beach one of the most well-known, of Nassau's natural attractions. At your leisure, we have Volleyball, Beach Soccer, Ping Pong Tables, Board Games, and the most beautiful lagoon you have ever seen! In addition, Kayaks and Water Bikes can be rented, or enjoy snorkeling for an extra fee. Plan your day ahead. Our reservation staff is here to make the most of your day!
Whether you want to lie in a hammock, swim in the lagoon, enjoy land and water sports, have lunch or purchase a refreshing cocktail at our Tropical Lagoon Bar, there are plenty of activities for the whole family to enjoy. Make a day of it!
FREE BEACH ACCESS To All Guests Participating In Animal Programs
All guests that participate in a Dolphin Encounters interactive marine mammal program receive FREE access to our private lagoon beach and facilities. Enjoy the seclusion and natural beauty of Blue Lagoon Island for the day. Water sports, lunch and drinks from our beach bar are available at an additional charge.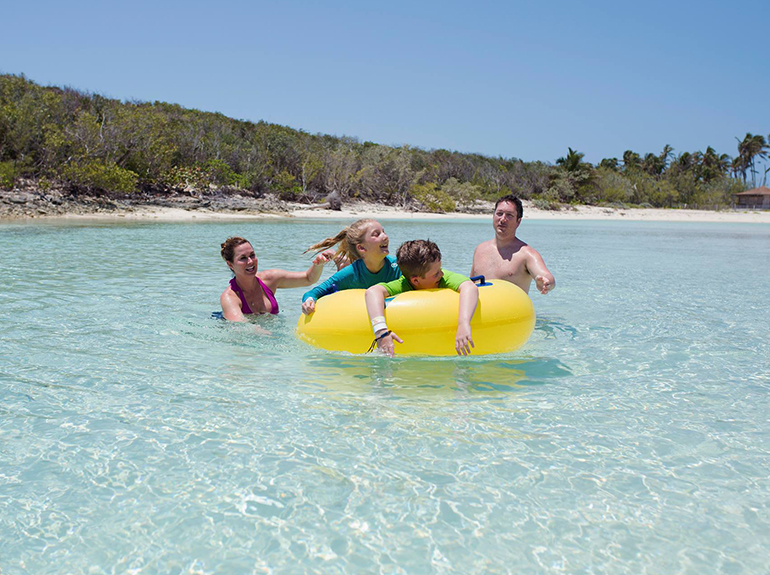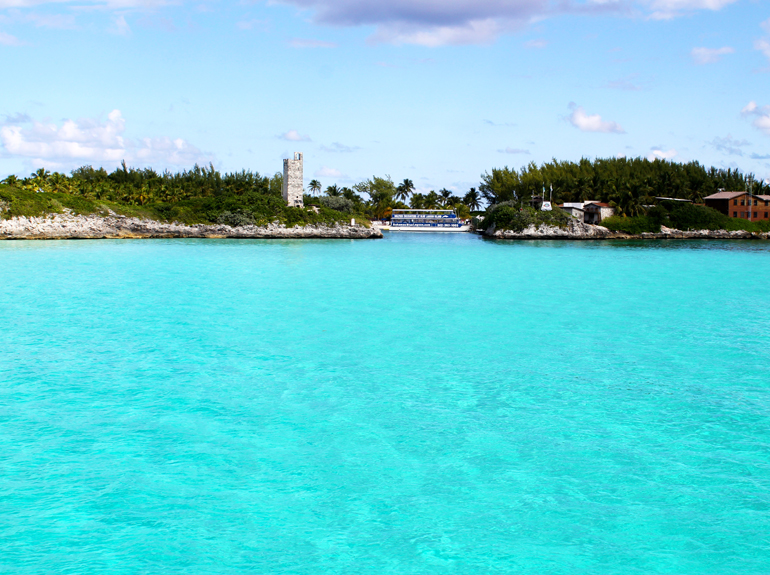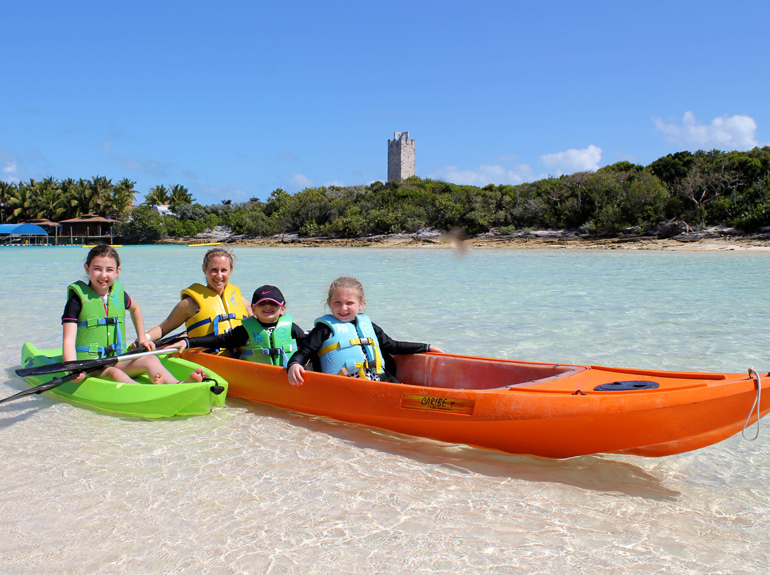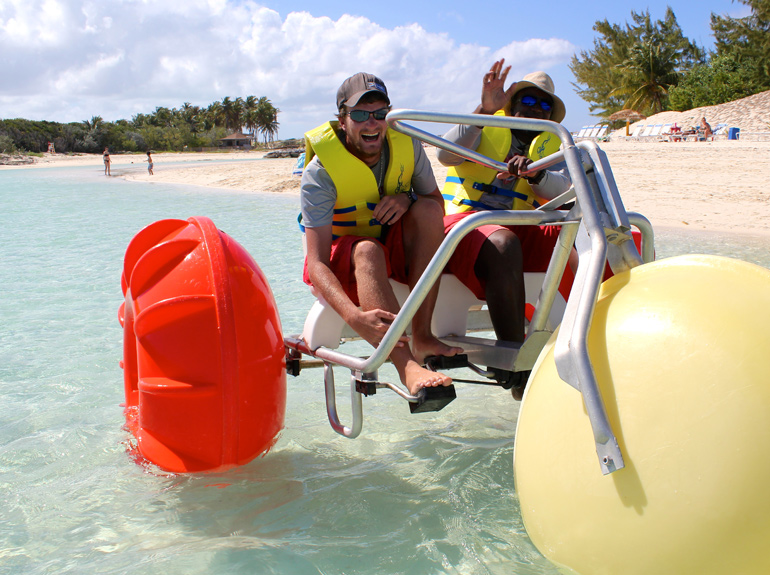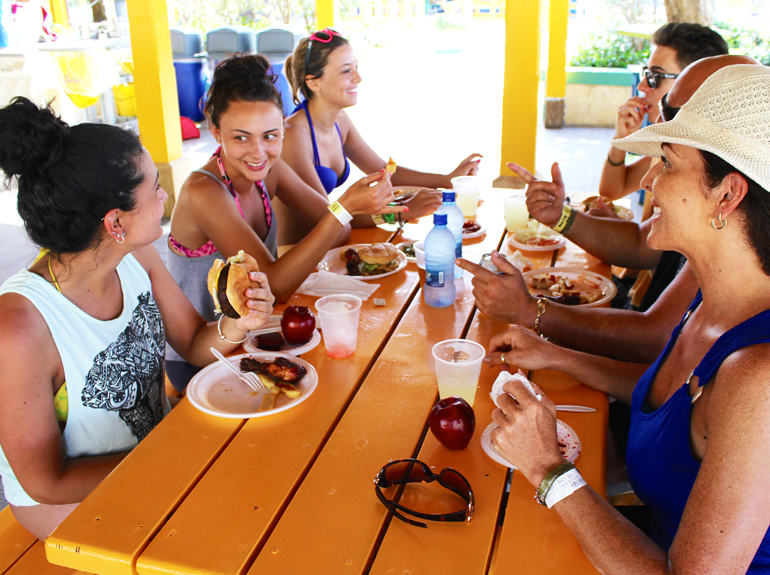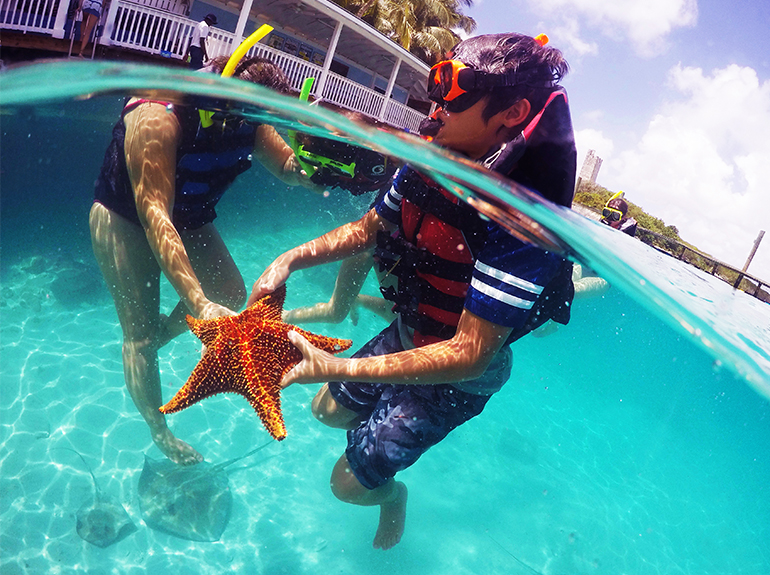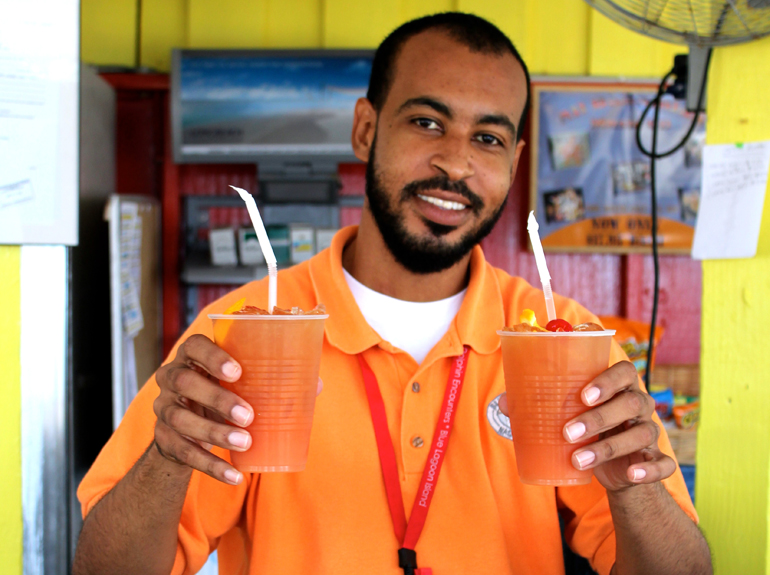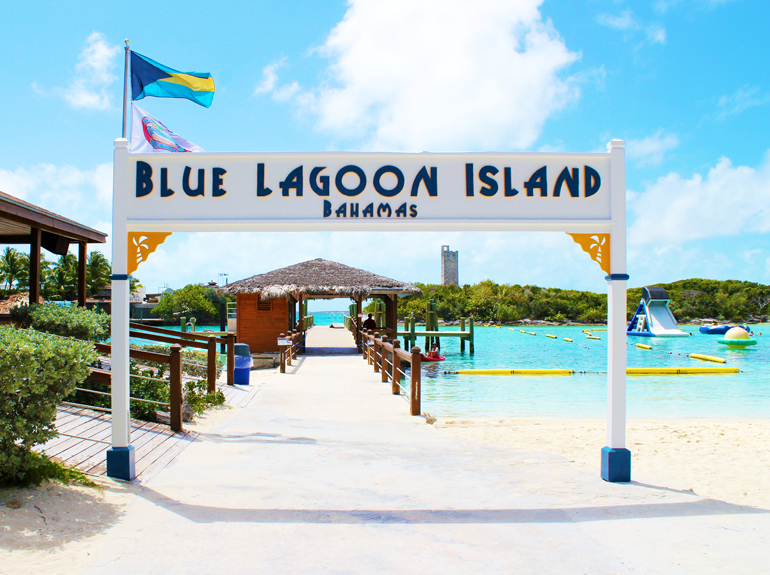 Add the Beach Day Package to Your Animal Program and Enjoy the Best of Blue Lagoon Island
BLUE LAGOON "BEACH DAY": After your animal program, or before your animal program, you can spend time on Blue Lagoon Island for a Beach Day. All animal programs include an automatic pass to Blue Lagoon Beach, but you can upgrade for a nice grilled lunch, Choice of : 100% Angus Beef Burger, 100% all Beef Hot Dog, Chicken Burger (real chicken breast) or a homemade Veggie Burger, chips and a fruit punch, and unlimited use of water toys: Big Boss Noodles, and Inner-Tubes!
Blue Lagoon Beach Day Package Only
Blue Lagoon Island, also known by its official name Salt Cay, has been an interesting part of The Bahamas' history for centuries. Located just three miles from Nassau, it is now the home of the dolphins and sea lions of Dolphin Encounters and is owned by a local family.
Blue Lagoon Island offers visitors everything one dreams of when picturing a private tropical island – breathtakingly clear turquoise waters including a hidden lagoon, thousands of native coconut palm trees, pristine white sandy beaches, beautiful natural vegetation, tropical birds and coral reefs teeming with native species of fish. Although Blue Lagoon Island is in close proximity to Nassau and Paradise Island, it is completely secluded allowing all who visit a true opportunity to relax in a tranquil natural environment. The island has remained virtually untouched maintaining its lush natural beauty. No visit to Nassau/Paradise Island is complete without a visit to this extraordinary island that offers a truly authentic Bahamian experience.
Just want to enjoy the seclusion and natural beauty of Blue Lagoon Island for the day? No problem. Get away from busy Nassau and spend the day on serene Blue Lagoon Island. Participation in an interactive animal program is not a requirement to book this package.
Blue Lagoon Beach Day
A Blue Lagoon Island Beach Day Package Includes:
Scenic round-trip boat transfer to Blue Lagoon Island – through Nassau's historic harbor,  with view of beautiful Paradise Island and surrounding islands.
A Grilled Lunch – With Choice of a ¼lbs Angus Beef burger, 8 oz all beef Hot Dog, Grilled Chicken Breast, or Veggie Burger,  BBQ Chicken, Peas and Rice, Grilled Corn, a Salad Bar with pasta salad, pickled beets, and more. Two homemade cookies and 1 cup of Fruit Punch, Iced Tea or Lemonade per person served with lunch.
Use of the breathtaking lagoon and beaches including hammocks, beach chairs and picnic tables (based on availability)
Use of volleyball, beach soccer, ping pong tables and board games
Unlimited use of Big Boss Noodles
Unlimited use of Inner Tubes
Complimentary Observer Access to Dolphin Encounters' amazing all-natural habitat to observe our friendly dolphins and sea lions activity ( a $30 value)
For an additional fee you can also rent our Premium Water Sports equipment:
Paddleboards
Kayaks
Clear Bottom Kayaks
Water Bikes
Underwater Scooters
Snorkeling
Add the Beach Day Package to Your Animal Program and Enjoy the Best of Blue Lagoon Island.
Before or after your animal program, you can spend time with us on Blue Lagoon Island. All animal programs include access to the beaches and lagoon, but you can upgrade and have all the amenities of a Beach Day with the Blue Lagoon Beach Day Package
Blue Lagoon Island is a safe family friendly environment.  No outside food or drinks or coolers are allowed. Lifeguards are on duty on the beaches and the lagoon.
A gift shop to purchase souvenirs or snacks, changing rooms, showers and restrooms are located on the Island for your convenience.
It is company policy that METAL DETECTORS ARE NOT ALLOWED ON BLUE LAGOON ISLAND.
Or call toll-free in the United States 866-918-9932 or 242-363-1003. For more information email contact us
General Restrictions
Payment is required at the time of booking.
Vouchers purchased from tour companies must be redeemed at the time of check-in to be valid.
No refunds will be issued for cancellations made less than 24-hours prior to the reserved program. Groups may require a longer cancellation period depending on size.
No refunds will be issued for guests that do not meet the program requirements for age, physical fitness, maternity reasons or who violate company policies.
We go rain or shine! No refunds for bad weather unless Dolphin Encounters cancels the excursion.
Dolphin Encounters reserves the right, under certain circumstances, to omit specific behaviors or interactions from the program.
Alcoholic beverages are not allowed on the property.
We will provide assistance for manual wheelchairs including providing wheelchair access into the water (with our waterproof chair) for the Dolphin Encounter program. For boating purposes, motorized powerchairs and non-collapsible wheelchairs are not allowed on our boats.
Dolphin Encounters reserves the right to refuse service to any guest under the influence of alcohol or any illegal drugs.