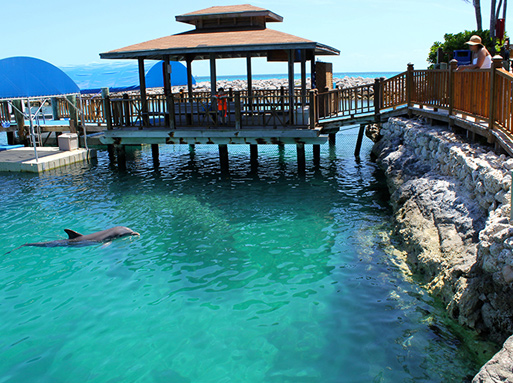 Program Observers
Price

$35 per person

Times

*plus 12% Value Added Tax
Includes round-trip transportation by large catamarans to Blue Lagoon Island
Program Observers Overview
Enjoy viewing native Bahamian Atlantic bottlenose dolphins and California sea lions in their all natural habitat – without getting wet!
As a native or a tourist in the Bahamas you are sure to enjoy the 20-minute journey on our high-speed catamarans that allows you to view many of the main attractions in the Bahamas. See Nassau's historic and scenic harbour as you cruise by Paradise Island and Nassau to beautiful Blue Lagoon Island, a private island and home of Dolphin Encounters and the stars of Universal's Flipper movie.
As an observer, your program includes the fun interactive orientation, briefly covering the natural history of dolphins, animal training techniques, ocean conservation and Watchable Wildlife Guidelines.
Once there, watch a friend or family member as they come "face to fins" with dolphins in our amazing Dolphin Encounter or Dolphin Swim program. Enjoy the up-close and personal view of these gentle marine mammals from a nearby platform – as you remain high and dry.
At the program areas you can take your own photos or videos from the public dock areas. However, be advised: we cannot guarantee an unobstructed view of all dolphin interactions & observers are not allowed on the platforms at any time. Sorry no exceptions.
Visit the Sea Lion habitat, the home of our California sea lions that were rescued from Gulfport, Mississippi in the aftermath of Hurricane Katrina – including the stars of the movie Andre and Slappy and the Stinkers.
Enjoy shopping in the gift shop or refreshments overlooking spectacular ocean views. Take in the beauty of the natural surroundings that has made the island and the facility a must-see for visitors and tourists in the Bahamas. This is a relaxing trip to the beautiful private island home of friendly dolphins and sea lions that is truly unique – no wonder it's considered one of the main attractions in the Bahamas!
Pre-payment is required for observers if there are other members of your party in the encounter or swim programs.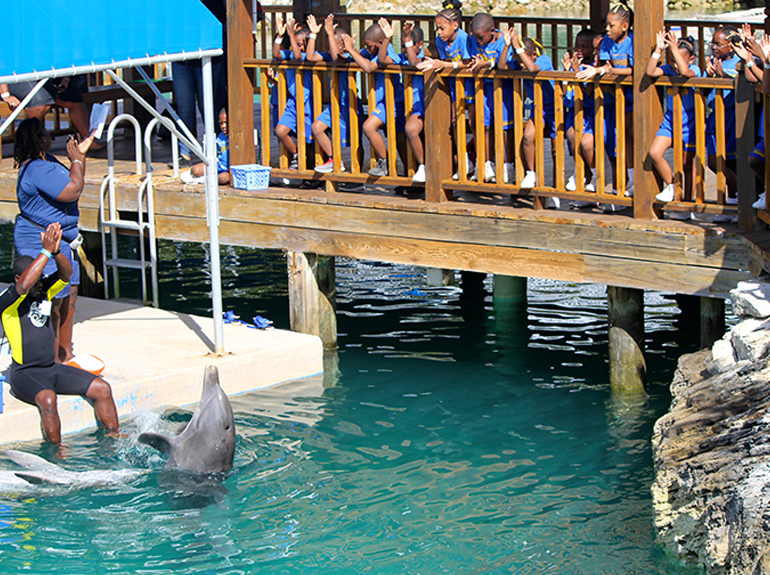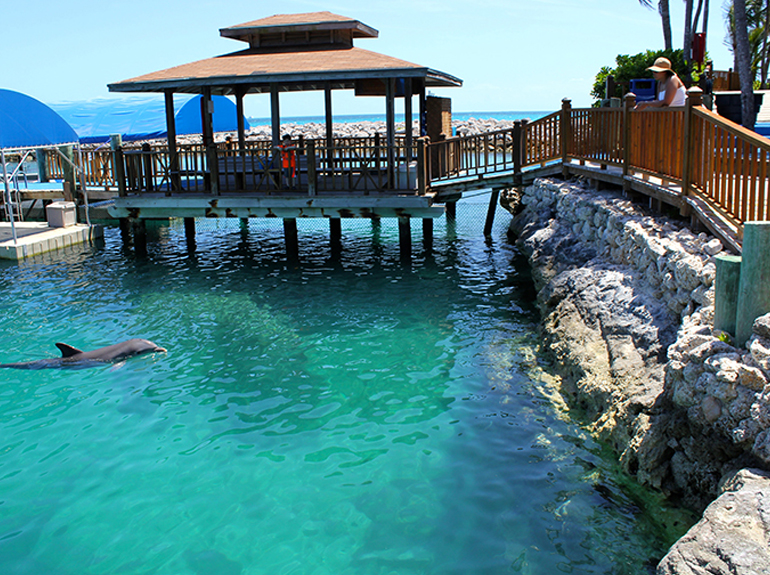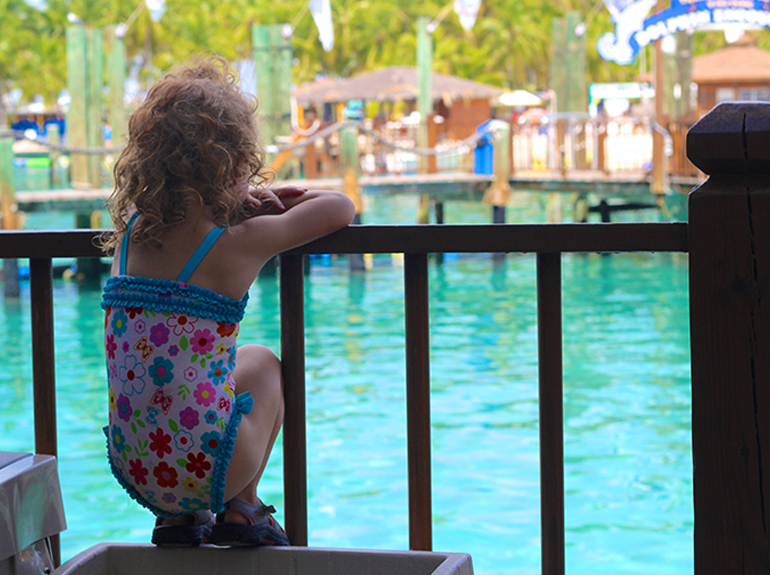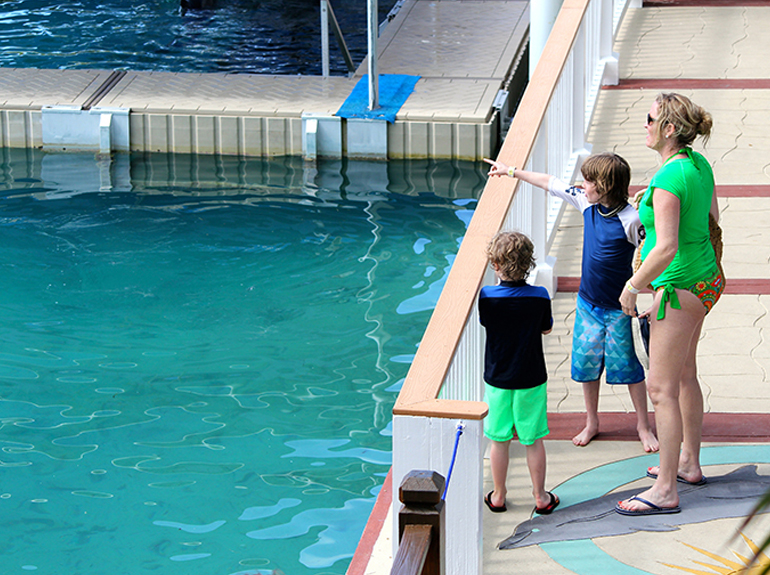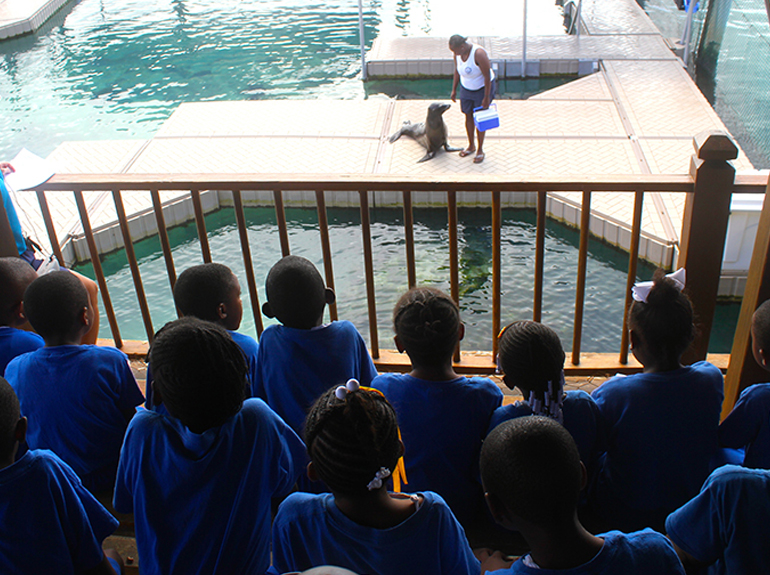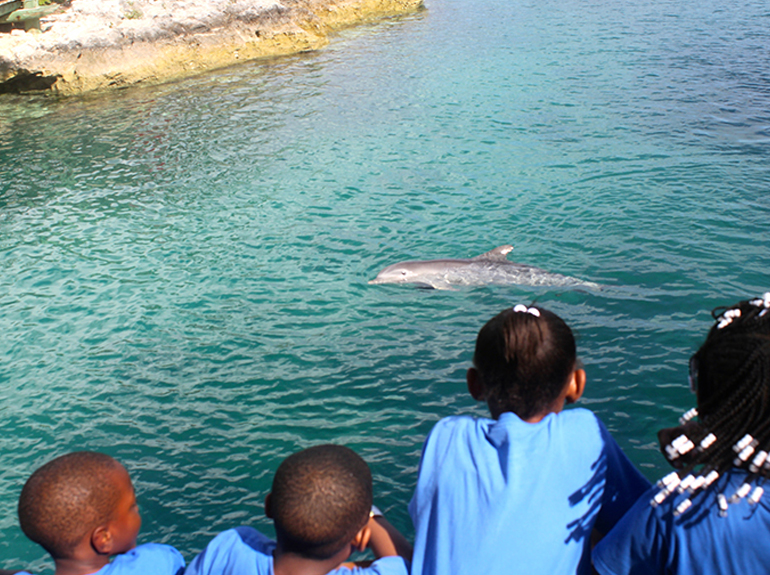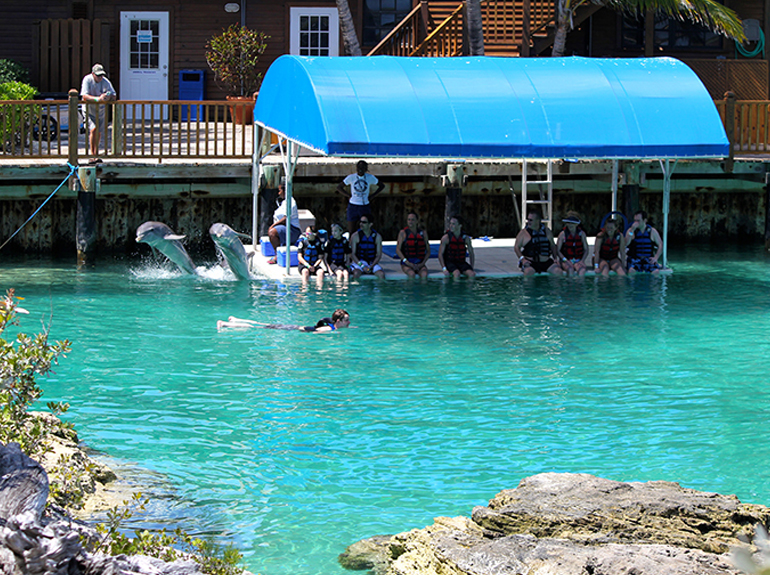 Please Note:
Observers are limited to two (2) Observer tickets per one (1) paying Animal Program ticket within the same reservation.
Guests age 3 or younger may observe for free if accompanied by a responsible, paying adult with an observer ticket. Parent or guardian must be at least 18 years of age.
Children 4 and older pay $35.00 and must be accompanied by a responsible paying adult with an observer ticket.
Observers wishing to upgrade to available Dolphin Swim, Dolphin Encounter, or Sea Lion Encounter spaces may apply the value of the observer ticket toward the purchase of the upgrade.
Payment is required at the time of booking.
Vouchers purchased from tour companies must be redeemed at the time of check-in to be valid.
No refunds will be issued for cancellations made less than 24-hours prior to the reserved program. Groups may require a longer cancellation period depending on size.
No refunds will be issued for guests that do not meet the program requirements for age, physical fitness, maternity reasons or who violate company policies.
We go rain or shine! No refunds for bad weather unless Dolphin Encounters cancels the excursion.
Dolphin Encounters reserves the right, under certain circumstances, to omit specific behaviors or interactions from the program.
We will provide assistance for manual wheelchairs including providing wheelchair access into the water (with our waterproof chair) for the Dolphin Encounter program. For boating purposes, motorized powerchairs and non-collapsible wheelchairs are not allowed on our boats.
Dolphin Encounters reserves the right to refuse service to any guest under the influence of alcohol or any illegal drugs.
No scuba equipment is permitted on the island.
Blue Lagoon Island is a no drone zone.
If you purchased your ticket online with a credit card, please note that you must bring that card and a government issued ID for proof of purchase upon check in.