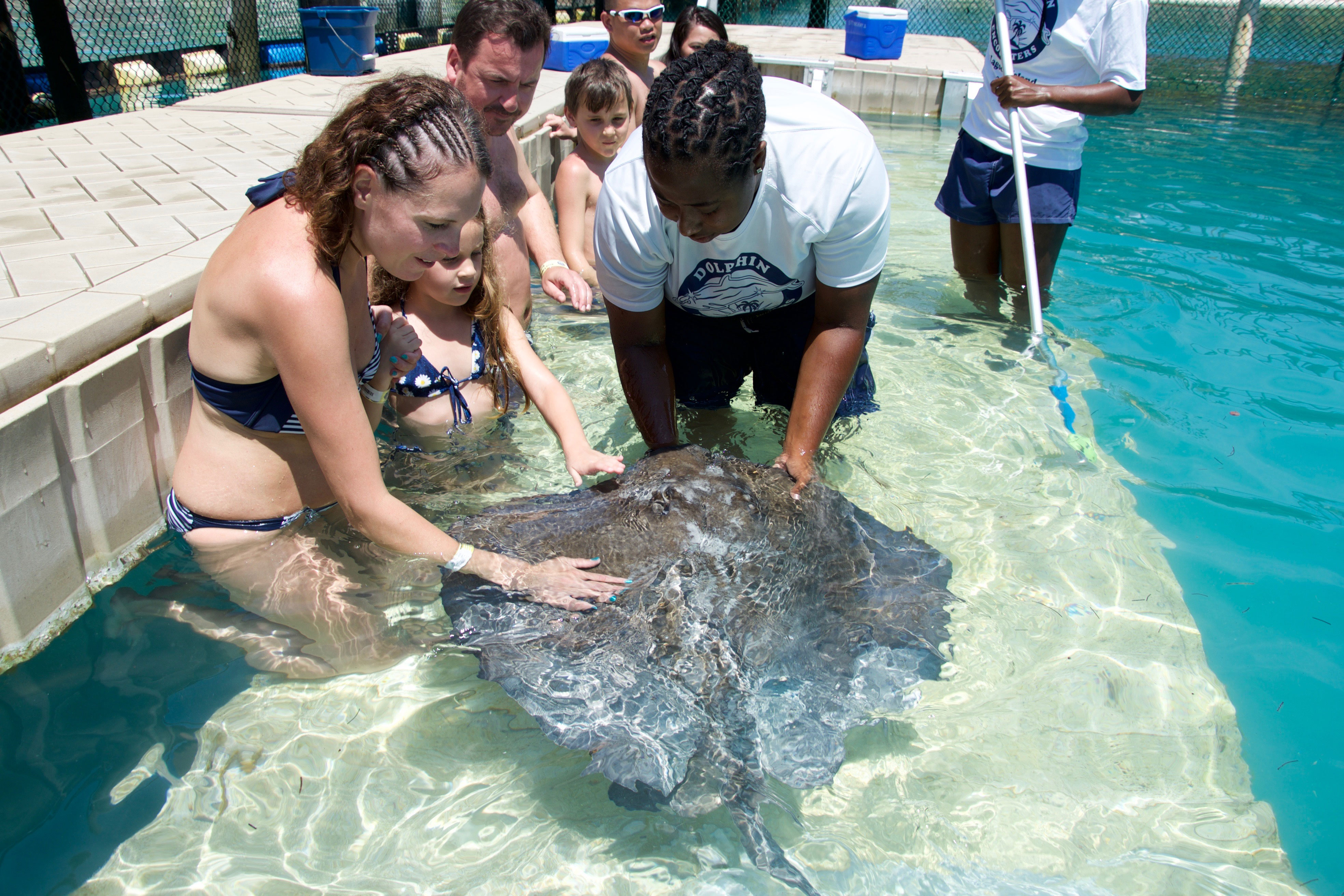 Stingray Encounter & Snorkel
Price

$64.00 per person.

Times

*plus 12% Value Added Tax
Includes round-trip transportation by large catamarans to Blue Lagoon Island
Stingray Encounter & Snorkel Overview
Rays the roof with a new animal experience at Blue Lagoon Island, home of Dolphin Encounters in the Bahamas!  Our certified animal trainers will first teach you about the natural history of the gentle Southern stingray in a fun, dockside briefing.
During your program, you will be able to safely interact with our rays on a shallow platform.  Feel their silky smooth fins as they glide under your fingertips, even getting a chance to feed one if you are daring.
These graceful animals are fascinating to watch from above the water but even more exciting to see while snorkeling with them!  You are certain to soak up this experience with stingrays and "rays your awareness" for the protection of these beautiful creatures of the sea.
A photographer will be present to capture photos of your experience which can be purchased at our professional photo lab on Blue Lagoon Island after your program.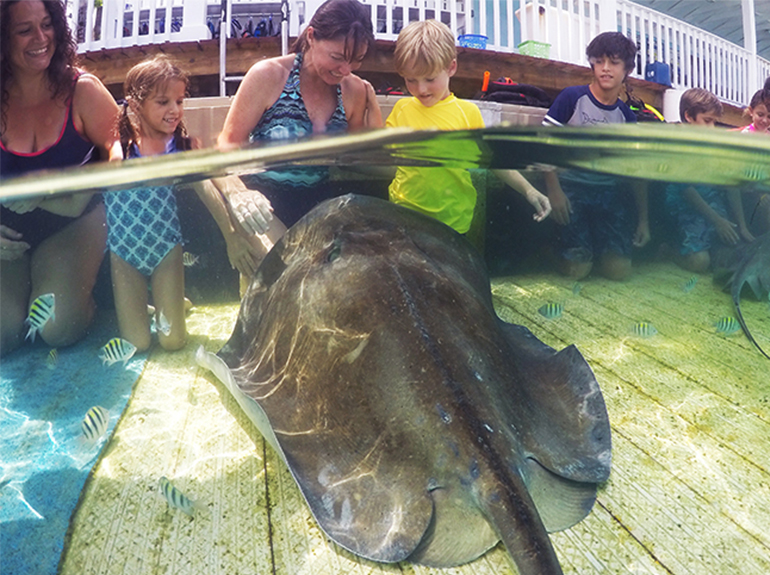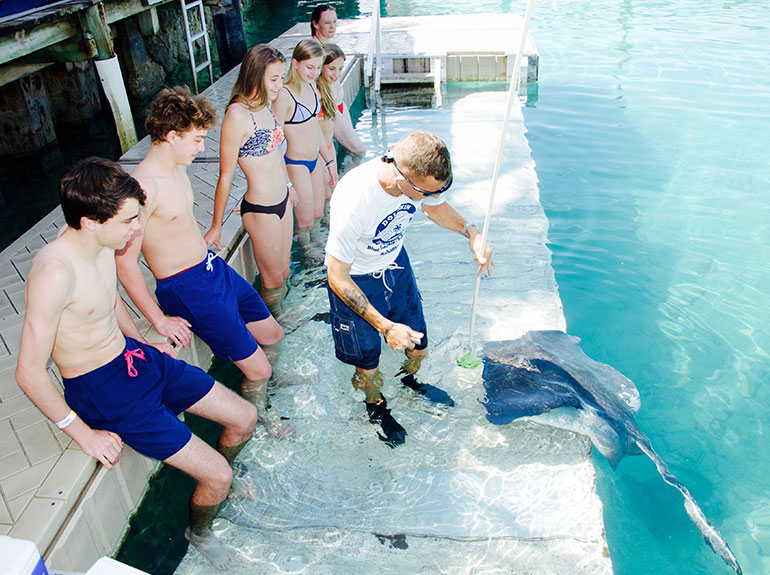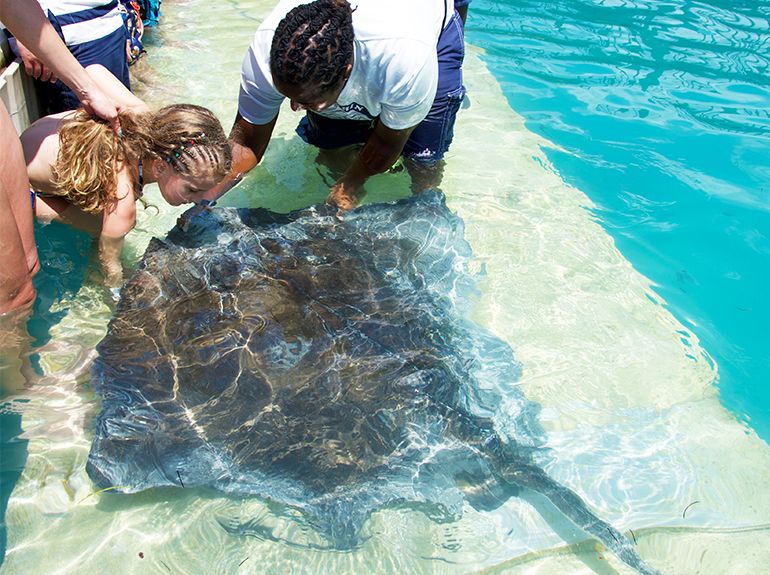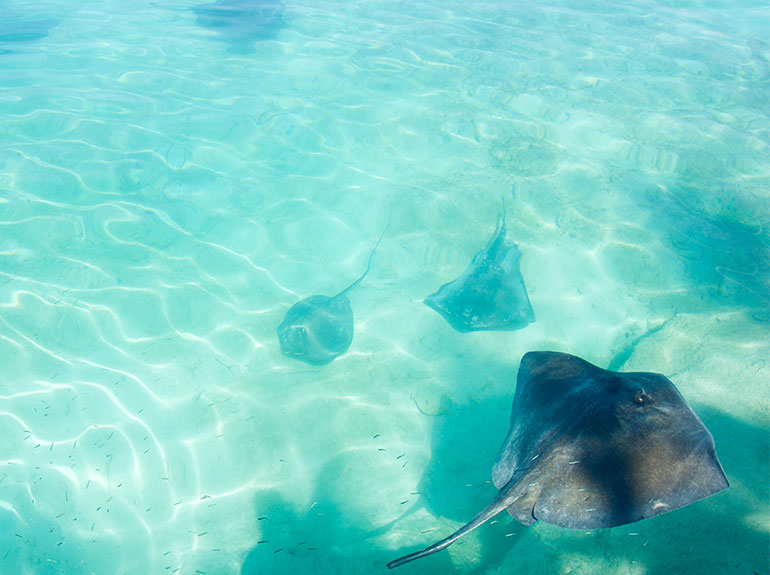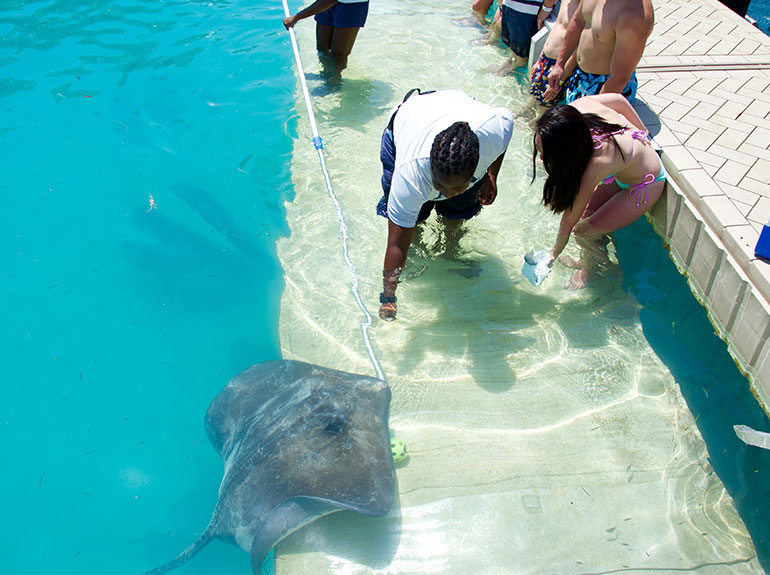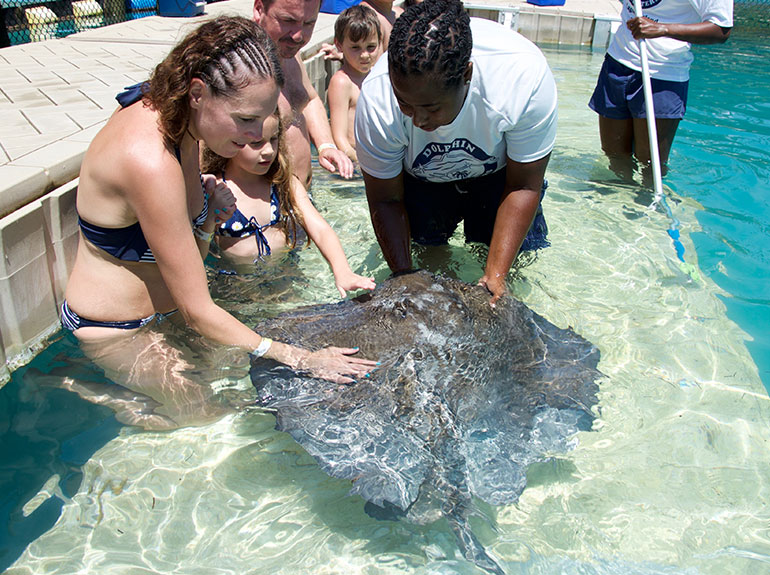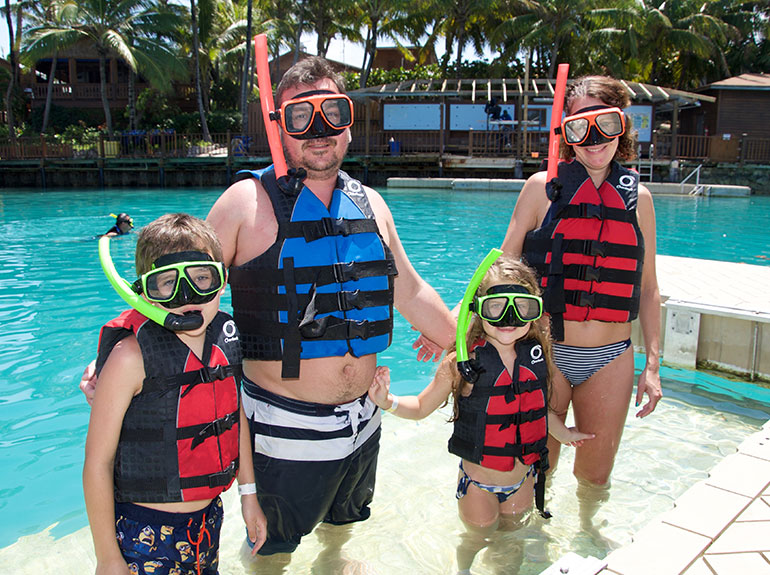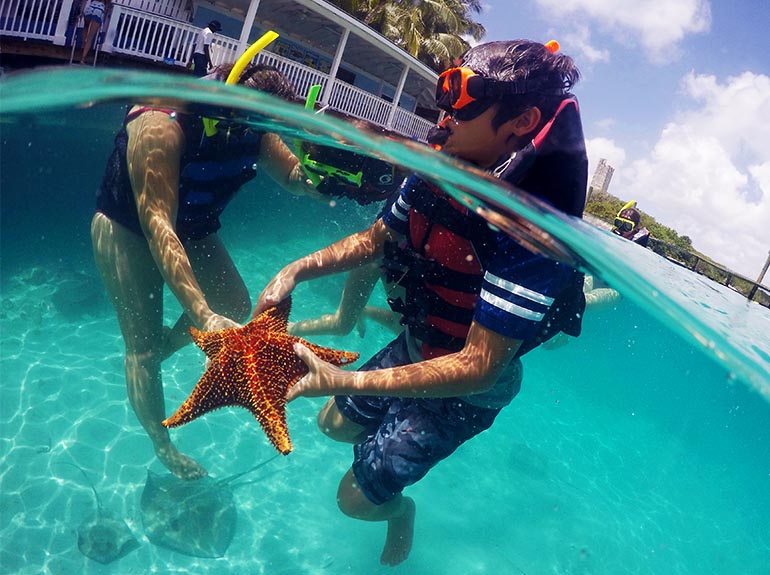 Please Note:
All participants required to wear a lifevest for the snorkeling portion of the program
Guests must be able to swim in deep water if participating in the snorkel
Equipment provided is only for use during the scheduled stingray encounter
Guests may use their own personal mask and snorkel
Fins are not allowed in this program
Guests that are pregnant may participate
Guests with special needs may participate if accompanied by an adult with a paid ticket
Waiver is not required for this activity
Guests may not take cameras on to platforms, in water or on exhibits
Ages 4 & up
Ages 4-12 years must be accompanied by an adult with a paid stingray ticket
Ages 13-17 years must have at least an adult observe the session from the dock
To ensure the safety of our animals, personal cameras (including those in cell phones or other electronic devices) cannot be used during your animal program.
Payment is required at the time of booking.
Vouchers purchased from tour companies must be redeemed at the time of check-in to be valid.
No refunds will be issued for cancellations made less than 24-hours prior to the reserved program. Groups may require a longer cancellation period depending on size.
No refunds will be issued for guests that do not meet the program requirements for age, physical fitness, maternity reasons or who violate company policies.
We go rain or shine! No refunds for bad weather unless Dolphin Encounters cancels the excursion.
Dolphin Encounters reserves the right, under certain circumstances, to omit specific behaviors or interactions from the program.
Alcoholic beverages are not allowed on the property.
We will provide assistance for manual wheelchairs including providing wheelchair access into the water (with our waterproof chair) for the Dolphin Encounter program. For boating purposes, motorized powerchairs and non-collapsible wheelchairs are not allowed on our boats.
Dolphin Encounters reserves the right to refuse service to any guest under the influence of alcohol or any illegal drugs.
No scuba equipment is permitted on the island.
Blue Lagoon Island is a no drone zone.
If you purchased your ticket online with a credit card, please note that you must bring that card and a government issued ID for proof of purchase upon check in.