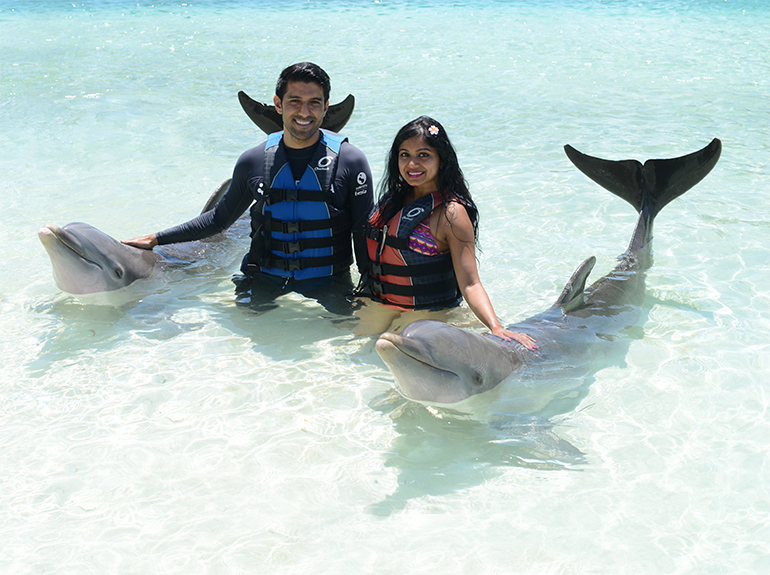 Royal Dolphin Swim
Price

$254 per person

Times

*plus 12% Value Added Tax
Includes round-trip transportation by large catamarans to Blue Lagoon Island
Go beyond your dolphin swim experience and enjoy The Royal Dolphin Swim. This intimate one-hour program begins with a brief orientation, then enter the lagoon to learn about dolphin's behavior.
Meet, kiss, hug, pet, and feed dolphins in deeper water for the first ½ hour then the session continues on our private lagoon beach area for the remaining half hour. Enjoy meeting and interacting with two of our friendly dolphins in the most intimate and natural of settings, our lagoon beach. Shallow water activities with the dolphins include an amazing dorsal tow, star turns, cradling and kissing the dolphin as well as an exciting foot-push with a boogie board. This memorable dolphin interactive program allows you to play with our animals in the ultimate dolphin swim experience.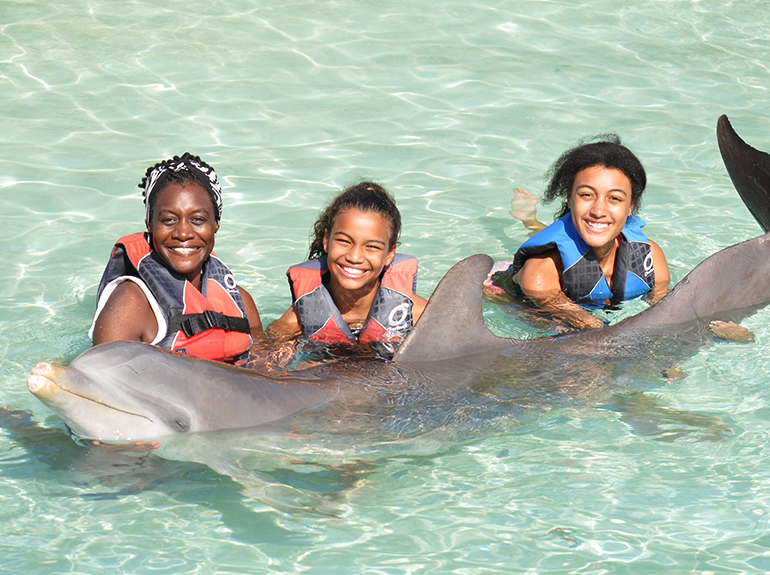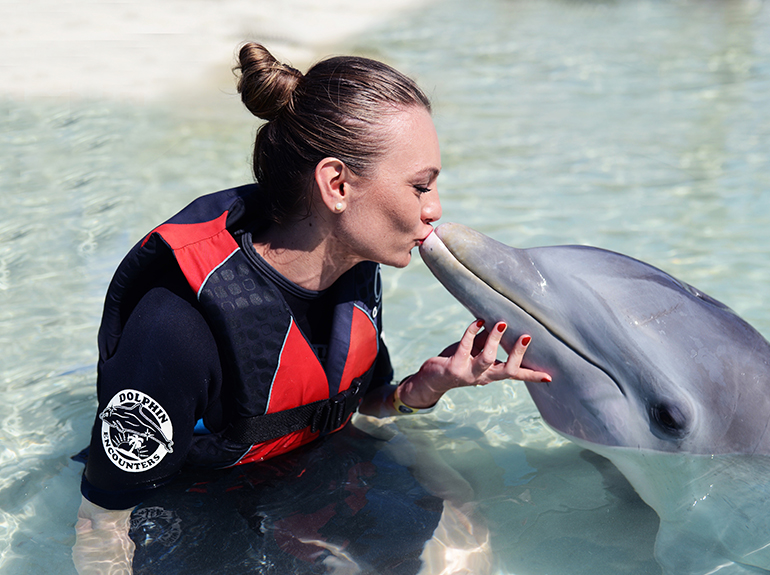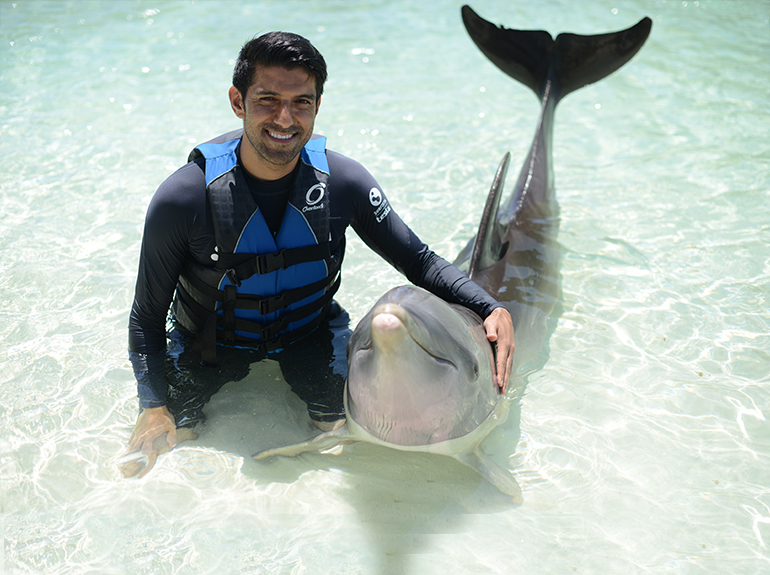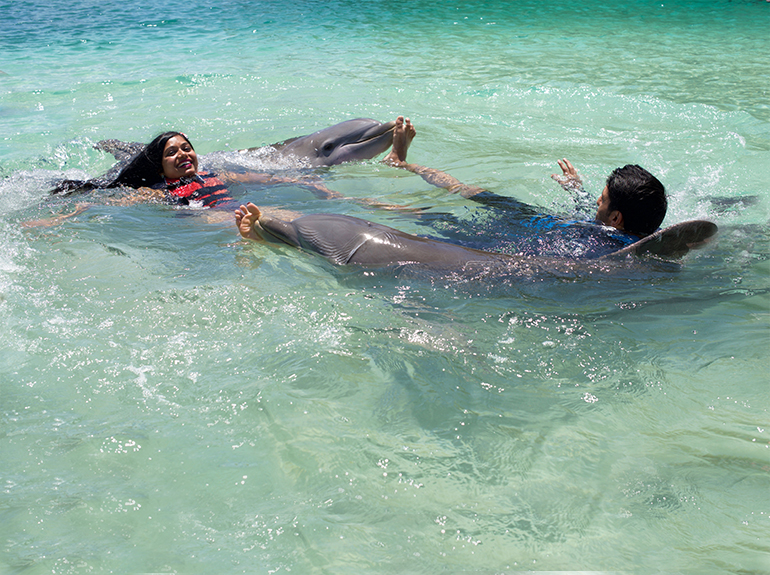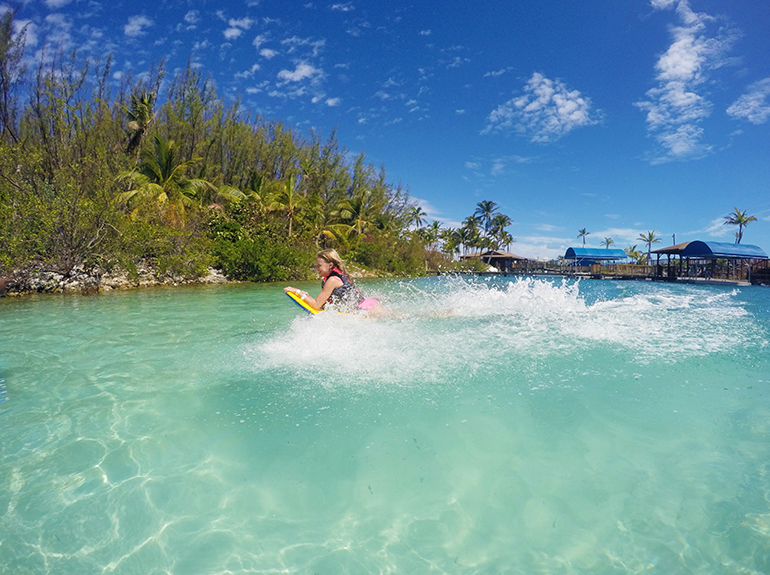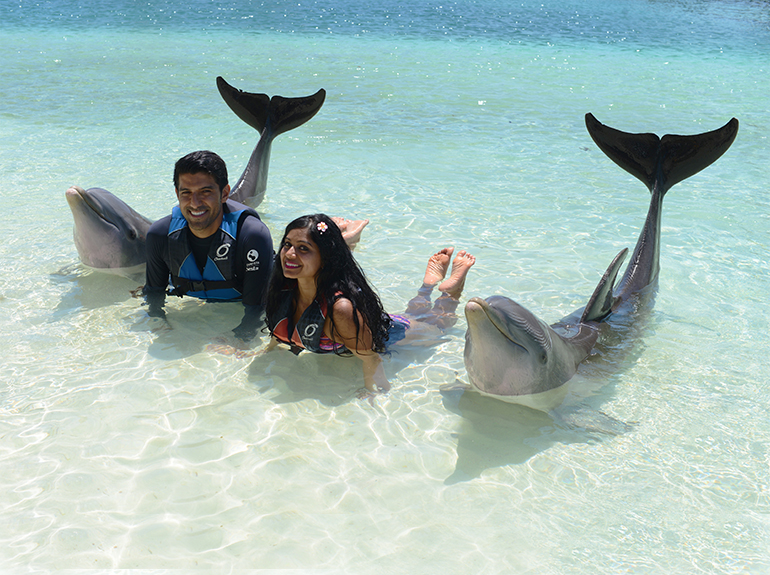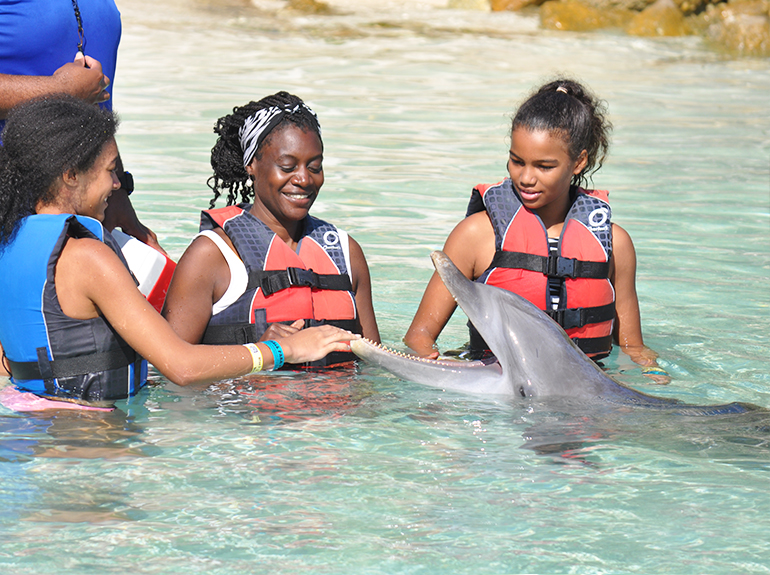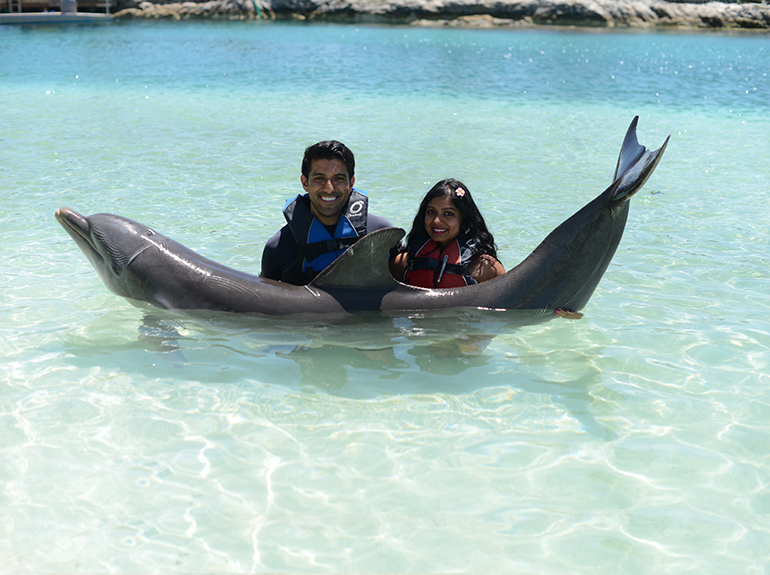 Please Note:
Must be 6 years or older to participate in this program.
Guests ages 6 to 12 must be accompanied (in the water) by a responsible, paying adult with a ticket for the swim. Parent or guardian must be at least 18 years of age.
Pregnant women are not allowed in this program.
Lifejackets required and provided.
To ensure the safety of our animals, personal cameras (including those in cell phones or other electronic devices) cannot be used during your animal program.
Payment is required at the time of booking.
Vouchers purchased from tour companies must be redeemed at the time of check-in to be valid.
No refunds will be issued for cancellations made less than 24-hours prior to the reserved program. Groups may require a longer cancellation period depending on size.
No refunds will be issued for guests that do not meet the program requirements for age, physical fitness, maternity reasons or who violate company policies.
We go rain or shine! No refunds for bad weather unless Dolphin Encounters cancels the excursion.
Dolphin Encounters reserves the right, under certain circumstances, to omit specific behaviors or interactions from the program.
No scuba equipment is permitted on the island.
Blue Lagoon Island is a no drone zone.
If you purchased your ticket online with a credit card, please note that you must bring that card and a government issued ID for proof of purchase upon check in.