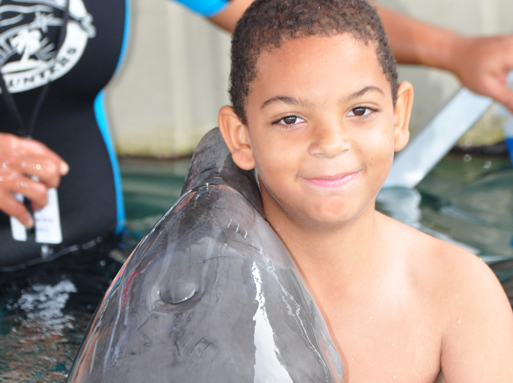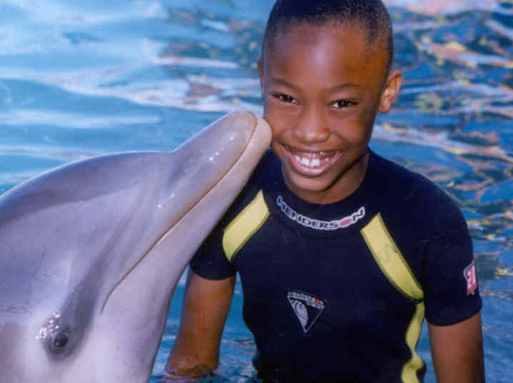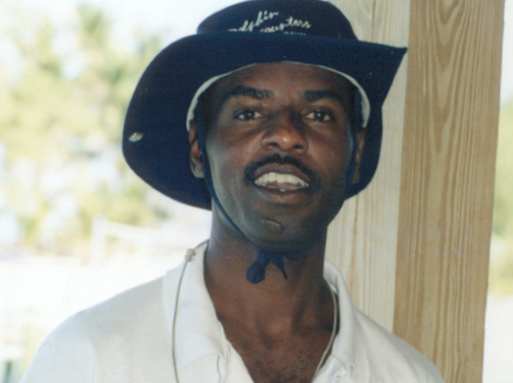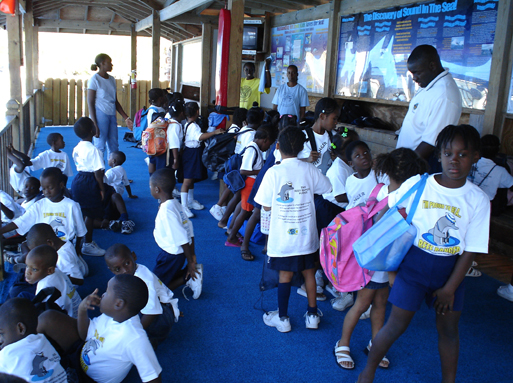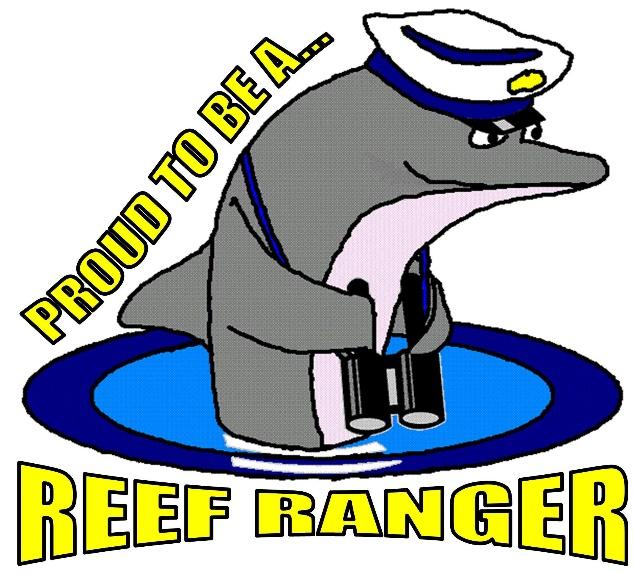 Audience

Kid's Grades G3 - College

Participants

Groups 20 - 60

Location

Blue Lagoon Island

Time

8:30 AM – 11:30 AM

Duration

3 Hours
Stewardship for the Ocean Starts with Dolphins!
This program reaches out to the schools in our community that most need stewardship opportunities. In the shallow-water dolphin encounter, children learn about marine mammals and why it is important to protect the Ocean and marine wildlife on which our Bahamian culture depends. This exciting educational field trip has a long-lasting impact on kids, creating the next generation of ocean stewards. Take home materials allow educators to continue that learning in the classroom and encourage kids to make conservation actions!
Each Reef Ranger Program includes
Round-trip boat transportation
Dolphin Orientation
Shallow-water Dolphin Encounter
Facility Tour
Healthy Snack & Juice
Student Kit: Backpack, Activity Book & Animal Photo
Teacher Kit: Classroom Activities, DVD & Quizzes, Animal Photo, Recycle Tote & Water Bottle
Chaperone Gift
FREE 8×10 Class Photo for completed Green Action!
Option Add upgrade with Class Fun Day at Blue Lagoon
Prices
Public Schools – $11 per child*
Minimum Age: children Grade 3
Required FREE Chaperones – 1 adult per 10 children
Additional Chaperones – $6 per adult
VAT included in all ticket prices
Option Chaperones to participate in encounter – $11 per adult
Option Children grades 2 and lower may participate ($11) ONLY if accompanied by a paid chaperone in the water; one paid chaperone required for every two children
FREE 8×10 Class Photo for Green Actions!
Option see Class Fun Day for prices and restrictions
Education rates are only available by advance reservation and apply to school or organization groups of students. All reservations require 100% pre-payment and tickets are non-refundable.
Special program rates for public schools or scholarships are only available to qualifying organizations.
Programs, dates, fees and discounts are subject to change and/or cancellation.