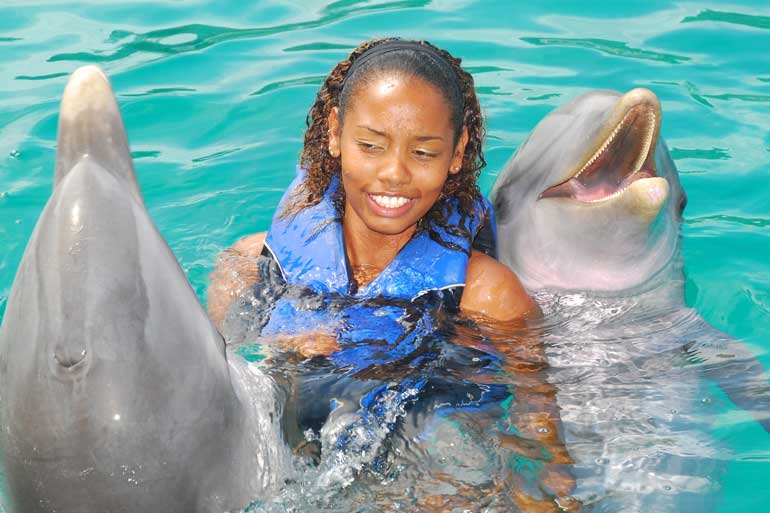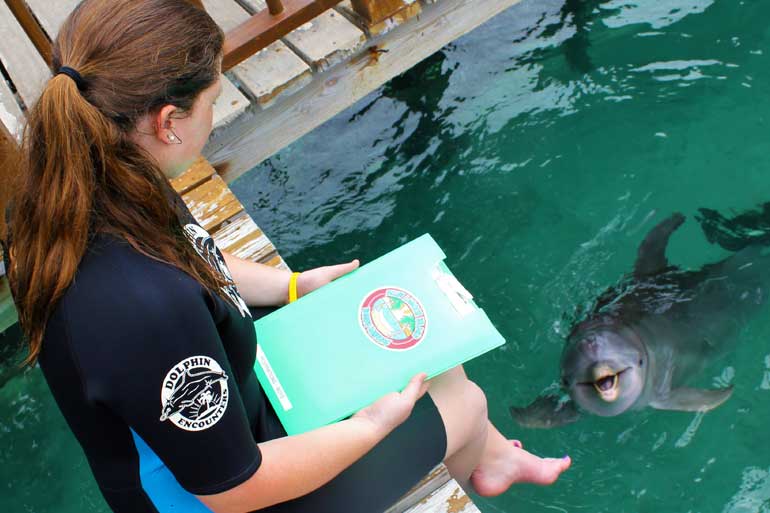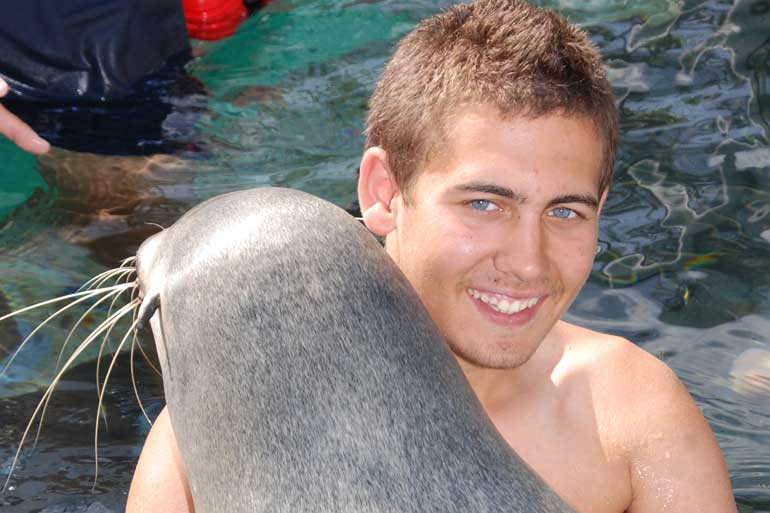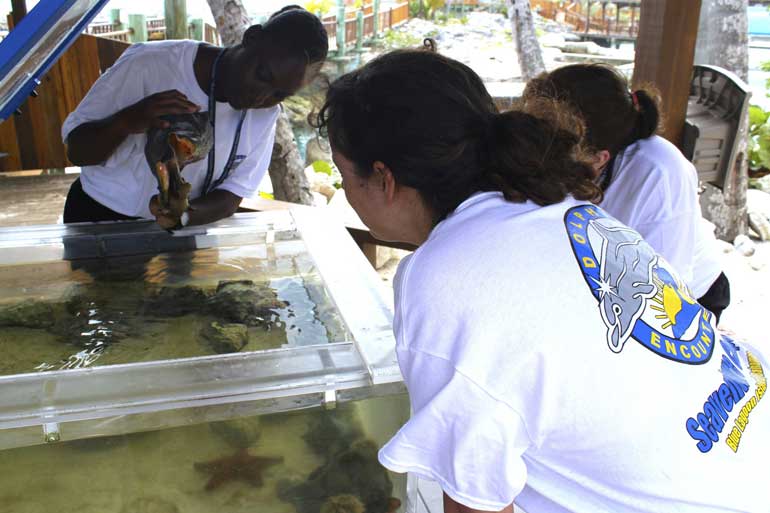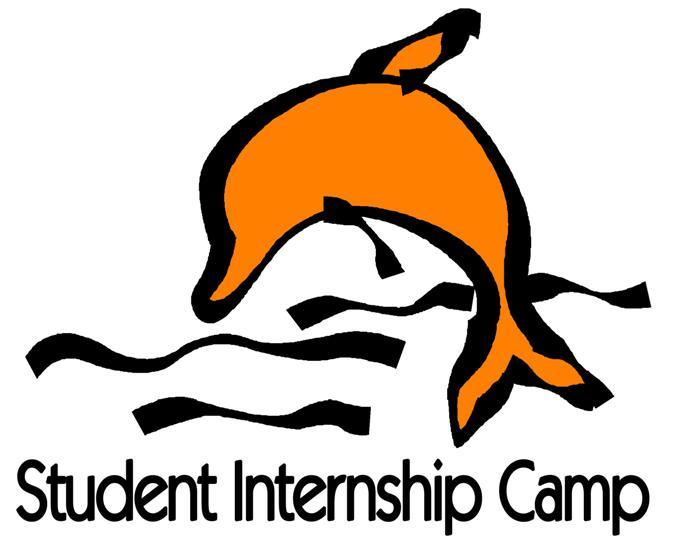 Audience

Kids Ages 16 & Up

Participants

Individual

Location

Blue Lagoon Island

Time

7:30 AM – 4:30 PM

Duration

5 Days & Up to 4 Weeks
Each Student Internship Camp includes:
5-day Education Program for up to four weeks
Learn about Animal Training , Veterinary Care, Natural History & Marine Conservation
Assist trainers & educators in daily animal care, guest services & education programs
Participate in animal training sessions & conduct touch tank sessions
Internship Manual, Backpack, Water Bottle, Custom Name Tag & T-Shirts
Two animal interaction photos
Certificate & Evaluation
Get a Head Start on Your Marine Career
Experts agree: if you are looking to get a head start on your marine career, start young and never pass up an opportunity to get experience in an area that interests you. Volunteer opportunities, internships, camps, mentoring programs, science clubs, and independent research projects give you a taste of what the field is like and may give you and edge over someone who lacks experience.
Dolphin Encounters Student Internship Camp targets students or recent graduates and is intended to provide young adults with experience in marine career areas as well as assist in fulfilling research projects, internships or work-study requirements. The student can also use the experience as an asset to his or her own resume.
Program content is dependent on the time of year in which the internship is performed. Applicants can expect to be involved in assisting trainers throughout each day with animal care & training duties, including, but not limited to, fish preparation, pool maintenance and record-keeping as well as duties in the areas of education programs, guest relations and customer service. So take the first step and get a head start on your marine career!
Prices:
Bahamian Applicants – $7.50 per week
International Applicants – $270 per week
VAT included in all ticket prices
Maximum program length – 4 weeks
Minimum age – 16 years
Students 16 – 17 years of age must provide proof of travel with a legal parent or guardian
Applications taken on a first come, first serve basis
Required – application, cover letter, resume, letter of recommendation & phone interview
Letter of recommendation –may come from any adult who has provided supervision to a structured activity, including volunteer, sports, music or other activities
Interns must provide their own housing, transportation & food
Interns will be offered staff rates for all food services offered on Blue Lagoon Island
Hotel & transportation recommendations can be provided upon request
Parents or family members are welcome to purchase activity tickets for Blue Lagoon but are NOT allowed to shadow interns at any time during their internship
Education rates are only available by advance reservation and apply to school or organization groups of students. All reservations require 100% pre-payment and tickets are non-refundable.
Special program rates for public schools or scholarships are only available to qualifying organizations. Programs, dates, fees and discounts are subject to change and/or cancellation. To make a booking, please complete the internship application or email education@dolphinencounters.com or call 242-359-0278.