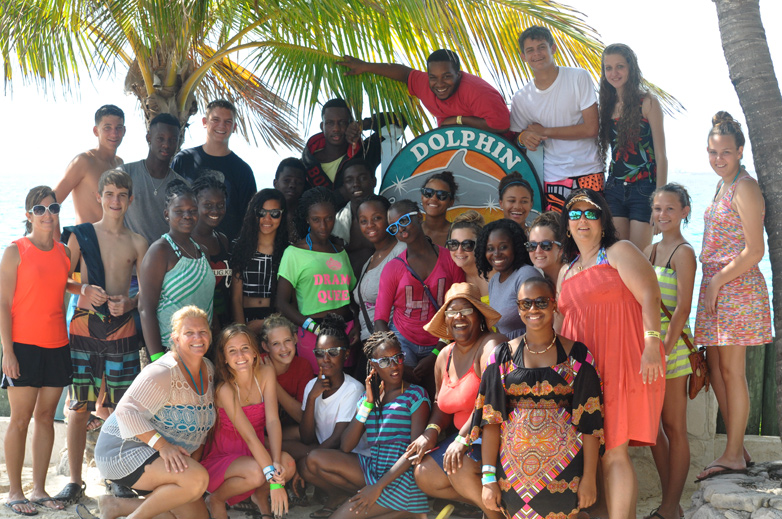 Mission
The Dolphin Communication Project's mission is: To promote the scientific study of dolphins and inspire their conservation. In addition to the core group conducting observational research, DCP is also a network of organizations and individuals involved in research, education, and conservation issues focusing on dolphins. DCP offers:
Ecotours, volunteer experiences, classroom visits, workshops & youth science programs
Internships, field courses & research for university students
Collaborative research projects with senior researchers
On-line podcasts, articles, and field reports
DCP strongly believes that fostering an appreciation for dolphins that leads to increased conservation efforts requires sound scientific knowledge of their behavior, biology, ecology, and cognition.
DCP aims to bring together those individuals and institutions keen to expand our knowledge of dolphin science, and strongly encourages and aims to support the expansion of scientific research programs focusing on dolphin science.
Our History
At DCP, we promote the scientific study of dolphins with emphasis into understanding their behavior, acoustics, communication, cognition, ecology, and more. We funnel our research results into engaging educational programs.
At DCP, all collaborating scientists are dedicated to continuing long-term, longitudinal observations of dolphins in our study locations: Bimini, The Bahamas; Mikura Island, Japan; Roatan, Honduras; Nassau, The Bahamas; and Duisburg, Germany.
Support Research: Adopt a Dolphin!
Want a great way to help dolphins? Purchase a Dolphin Adoption Kit! Pick from a group of wild Atlantic spotted dolphins (Stenella frontalis) that frequent the clear blue waters of Bimini, The Bahamas. Using special underwater video and audio equipment, DCP identified many of the individuals comprising this group, learning much about their structure and social behavior. By adopting a dolphin, you will be helping to fund this non-profit group's research, education, and conservation efforts that will directly benefit dolphins. DCP Adoption Kits cost just $30 for a full year – that's less than $3 a month! The perfect gift!
Swimming with Dolphins: A Position Statement
Humanity's interest in dolphins and whales has increased at what seems to be an exponential rate, especially in the last decade. This trend shows no sign of declining. With our heightened interest has come a desire to observe and interact with dolphins and whales in their natural environment. One positive effect of this interest is a renewed sense to protect the environment. It is important to remember that swimming with dolphins in U.S. waters is prohibited.
If you participate in a swim program outside the U.S., we urge you to learn more about the dolphins/whales in that area and be as respectful as possible – do not chase, do not touch the animals. Be as non-invasive as possible.