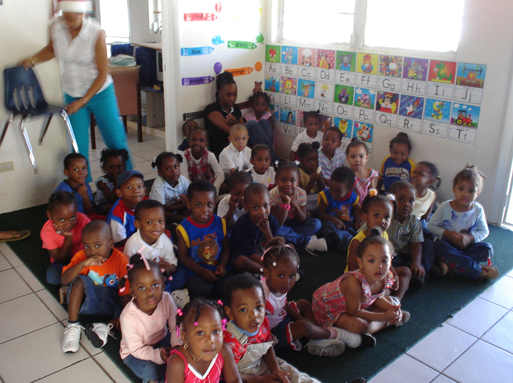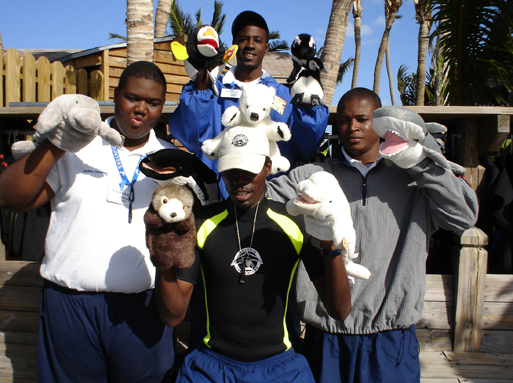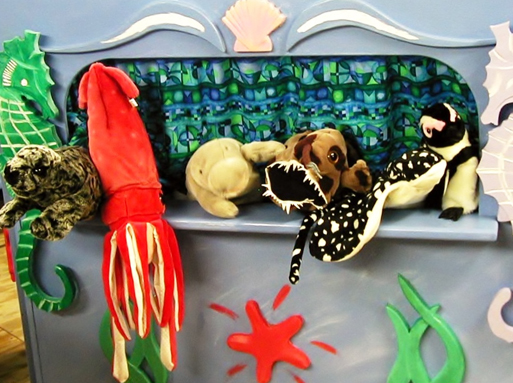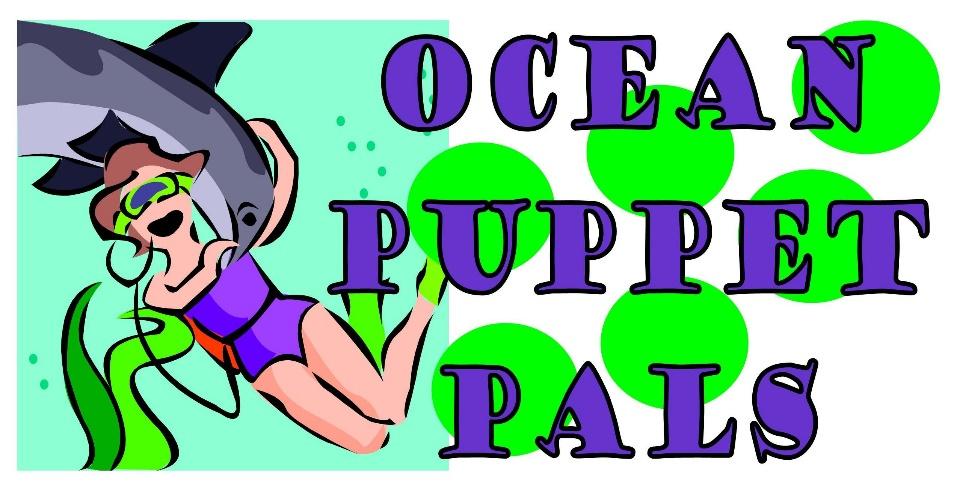 Audience

Kid's Grades K – G2

Participants

Groups 20 - 60

Location

Local Schools

Time

9:00 AM – 3:00 PM

Duration

1 Hour
Each Ocean Puppet Pal Program includes:
Two Marine Educators
Puppet Show
Marine Art Activity
Conservation Activity
Teacher Kit: Classroom Activities, DVD & Quizzes, Animal Photo, Recycle Tote & Water Bottle
FREE 8×10 Class Photo for Green Action!
Puppet Power Travels to Your Classroom!
The Ocean Puppet Pals are a crew of marine characters with their own special traveling theater. Our education staff bring the animals to life by telling their powerful story in your classroom. And why? Because according to teachers, puppets have a lot more power than you might think.
Puppets allow adults to talk to young kids about tough issues like emotions and how to express emotions in a positive way. Puppets are creative and inspire kids to drop their apprehension and sing and dance, even with other kids around. Finally, puppets spark imagination, causing kids to come up with their own new stories. So there you have it: never underestimate the power of puppets.
After the show, educators will share a marine art activity that brings color to the ocean characters. And of course, there is always marine conservation – inspiring your students to act for the ocean!
Book one class or your whole grade level. Puppet pals bring the sea to your school!
Prices:
All Schools & Groups – $2 per child
Minimum Age: children age 4
VAT included in all ticket prices
FREE 8×10 Class Photo for Green Actions!
Education rates are only available by advance reservation and apply to school or organization groups of students. All reservations require 100% pre-payment and tickets are non-refundable.
Special program rates for public schools or scholarships are only available to qualifying organizations.
Programs, dates, fees and discounts are subject to change and/or cancellation.
To make a booking, please complete the booking request or email education@dolphinencounters.com or call 242-359-0278.